13 Hidden Motivations That Turn Prospects Into Buyers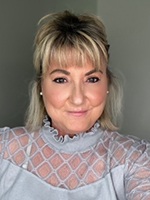 Good Guy/Bad Girl Tactic
Do you know your prospect's hidden buying motivations?
Two levels to every buying decision
13 hidden buying motivators
The Ultimate Copy Tool
"If I knock the price down by $10,000, will you say yes?"
That was the question the salesman asked my husband and me. And our answer was yes.
That happened several years ago when we were car shopping and found a model that fit our needs. It was brand-new and fully loaded. But the price was a little more than we wanted to pay.
So my husband and I employed our normal "good guy/bad girl" method of car price haggling. My husband acts interested (the good guy) and I act the complete opposite (bad girl). We take turns too, keeping the salesperson on his or her toes the entire time.
Our final act is to tell the salesperson we need a few minutes to discuss the offer. We usually go far enough away for the salesman not to hear us but close enough to still see our every move. And we get really animated too, waving arms, shaking our heads, and exaggerating our facial expressions.
When we return to the sales desk, we usually make this statement, "Sorry, we just can't decide and want to look around." That usually motivates the salesperson to counter with a deal we can accept.
The same thing happens with your prospect, except they are acting on hidden motivators. You can't see their reactions. Luckily as copywriters, we know what motivates a prospect to buy.
You probably already know there are two levels that make up a prospect's buying decision: logical and emotional.
For my husband and me, the logical component of our decision was simple: We needed a better car. The emotional element was that we didn't want to feel as if the salesperson had gotten one over on us. We took the extra steps to make sure that didn't happen. What's the emotion at play here? We wanted to feel superior.
Although you can't see your prospect, emotional motivators work the same way in copy too. When you tap into your prospect's hidden motivations, you can turn them into buyers. There are dozens of motivators you can use.
Here's just a few:
More time — for themselves, their family, their interests
Comfort — ease and convenience
More Money — to save, spend, or give to others
Popularity — to be liked by friends, family, co-workers, and others
Praise — for their intelligence, knowledge, appearance, and other qualities
Security — in their home, in old age, financial, and independence
Leisure — for travel, hobbies, rest, play, and self-improvement
Prestige — feeling important, a member of a select group, or having power
Enjoyment — food, drink, entertainment, and other physical contacts
Health — strength, vigor, endurance, longer life
Envy — having something others desire
Ego gratification — to support or enhance their self-image
Social advancement — keeping up with the neighbors, moving in the right social circles
Now, this isn't a complete list of motivators, but it's enough to get you started.
Your takeaway for today: As you put your sales letter (or promotion) together, make sure it includes one or several of these copy motivators.

The Professional Writers' Alliance
At last, a professional organization that caters to the needs of direct-response industry writers. Find out how membership can change the course of your career. Learn More »

Published: November 7, 2016