The 3-Letter Word that Will Destroy Your Quest for Copywriting Success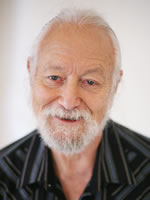 Will Newman
Every year I come back from Bootcamp, inspired. Inspired by the presentations. Inspired by the commitment of the AWAI team. Inspired by how much I learned — even after attending for (I think) 10 years.
But you know what inspires me most?
The commitment to succeed members who attend Bootcamp demonstrate.
Now, as Master Instructor for Circle of Success, I see how COS members show a huge commitment. But I'm also impressed by all the members who attend Bootcamp.
But, unfortunately, there's a downside to this. It's a downside rooted in human nature. It's a downside you and I have both experienced ourselves.
It's the downside of "but."
Let me explain.
A couple of year ago, I was listening to NPR as I was getting dinner ready for my sweetheart, Linda. The program was an interview of a "life coach" whose name has long since faded from my memory.
I wasn't paying much attention. Too busy doing whatever prep need to get done.
Then one phrase snagged my ear. The life coach told the interviewer that sometimes it's necessary to tell her clients that it's time to "get off your 'but.'"
Unfortunately, I knew exactly what she meant. I see this a lot when cheerleading COS and AWAI members. (My favorite role with AWAI.)
At Bootcamp this year — and probably every year I've been there — I'll advise members that the most important thing they can do to improve their drive for copywriting success is finish The Accelerated Program.
"Oh, I understand. And I've tried. But …"
Or I may ask a member if they've chosen a niche yet.
"Well, I've given it a lot of thought. But …"
Or a member may ask if I think joining Circle of Success is worth it.
I start by telling them what I've already told you. I do not want to try to sell them on COS membership. If they aren't ready to commit time to it or feel they can't afford it, then maybe later.
But if they're willing to commit time and money, then, yes, it's well worth it. It's a true commitment to achieving copywriting success and the accompanying writer's life quickly and surely.
"Well, I have been planning on joining Circle of Success, but …"
The "buts" vary. The reasons vary.
The "buts" all sound like good reasons for not finishing The Accelerated Program. Or choosing a niche. Or joining Circle of Success yet. Usually the "buts" are around the problems of not having enough time. Or something like that.
They sound like good reasons … But they're keeping inexperienced copywriters from becoming skilled copywriters. These 'buts' are keeping good copywriters from becoming great copywriters. And they keep all copywriters from true success.
So, are you letting your "buts" stall your quest for the writer's life?
So paraphrasing that life coach: "Sometimes you just have to tell yourself to get off your 'but.'

The Professional Writers' Alliance
At last, a professional organization that caters to the needs of direct-response industry writers. Find out how membership can change the course of your career. Learn More »

Published: November 8, 2016