3 Steps to Conquering Freelancer Fears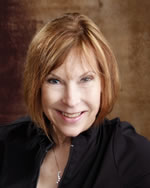 Judith Culp
Switching from employee to self-employed can be daunting.
No regular paycheck, no security. A sort of fog shuts down logical thought. The unknown yawns like the maw of a sci-fi beast.
Stop. Take a breath.
It's a lot easier overcoming those fears and doubts if you take a calm moment to reflect and look at the tremendous advantages freelancers enjoy.
We don't have to lease an office or do leasehold improvements. No investing in expensive equipment or furnishings.
Just give us a computer, printer, and Internet access. But we freelancers do share common challenges with all small business owners.
We have to find clients. We have to market our business. We need to pay the bills and make a profit.
We dream. We want to grow, to thrive. We want to live our own version of the writer's life.
In my career, I had no options. There were no "esthetics jobs" where I lived. No one even knew what it was.
I could give up and leave the spa industry I'd fallen in love with. Or go into business for myself.
Which path did I choose?
Neither. Instead, I chose to write about the spa industry I loved and knew.
Here's what I did to get over the freelancer fears and doubts that decision brought to my doorstep.
First, start by creating a plan
You can't go on vacation without picking a destination. The same goes for your business.
Make steps doable.
Want a six-figure income? Break it into achievable goals. If you soar past two goals in the period you've set for one, fabulous! Take your spouse/sweetie to dinner! Celebrate and move on to your next goal.
Second, evaluate your background and skills
What are your strengths? Is there a field you already know? A niche you've worked in?
By going with a niche or location where you're recognized, you'll accelerate getting projects (and minimize your freelancer fears).
Consider starting out writing for your town, your region.
You know the people. You get them. You know what people there need to know. You understand the challenges of local businesses.
Third, put yourself in front of potential clients
Attend local shows, events, or chamber meetings. It puts you where your prospects are. Attend trade shows or similar events in the field you're an expert in.
You have the experience … plus now you're a trained copywriter. (Or on your way.)
With you, clients get a consultant and a copywriter. You know those client's needs. Offer to send your Information Packet. Check out their website — learn about them.
Is there something you could add that might boost them? You're the "idea" person.
Introvert? Try a local online bulletin board or LinkedIn. Connect and network.
There you have it, three steps I've used to reduce my freelancer fears:
Make a plan.
Go with your strengths.
Put yourself in front of those who need you.
Adjust, tweak, and repeat. Remember, all the most successful stars have stage fright before every performance. Doing conquers fear. Let the writing begin.

The Professional Writers' Alliance
At last, a professional organization that caters to the needs of direct-response industry writers. Find out how membership can change the course of your career. Learn More »

Published: November 1, 2016