Just 4 Strategic Steps to Your 10 Minutes Per Day, No-Client Writer's Life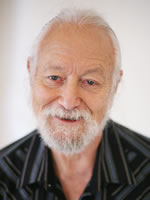 Will Newman
Copywriting constantly changes … adding new ways of achieving the writer's life to old ones.
Last Thursday, we looked at one of those new, exciting ways to achieve the writer's life … where you don't have to find clients.
I mentioned then several ways to achieve this dream … mostly focusing on setting up your own Money-Making Website.
Then on Friday, we visited a copywriter who's taken the no-client approach to copywriting success even further.
Ben Settle has achieved seven-figure success without clients.
And he does it writing far less than an hour a day. Usually as little as 10 minutes.
I was excited when I first learned of Ben Settle's approach to copywriting success at this year's Bootcamp. But also skeptical. So I did some digging.
This has given me the opportunity to hear the words of a few people who've tried Ben's approach. For instance, Morten S. of Denmark said …
"Ben has changed how I view my life and business …

"Since 2014, my girlfriend and I (both entrepreneurs) have gone from barely being able to get a mortgage for a home for our six kids … to making $180K per year together … and it goes up steadily."
My digging also allowed me to learn how Ben approaches his 10 minute a day, no-client copywriting success.
He breaks his approach down into four strategic steps.
I don't have room to go into depth about these steps here. But I want to give you an idea why this approach to the writer's life excites me so. It gives you the chance to write about things that interest you or that you're passionate about. From there, it's a matter of writing on that subject to a built-in fan base who want to hear more on that same subject.
How do you do this in a way that allows you to make money without clients? Well, here's the steps Ben used to create his "client-less" writing lifestyle.
No-Client Writing Step #1: Find Your Starving Crowd
As I mentioned above, the first step is writing on subjects you love but you want to pick one that leads to monetary success. The easiest way to do this is to identify a problem, need, or desire that lots of people have … then offer solutions.
Ben explains how this works using a lesson from one of the greatest copywriters of all-time, Gary Bencivenga.
Gary asked a group of copywriters:
"If you're starting up a hamburger stand and you could have any one, single advantage in the world, what would it be?"
The copywriters gave a variety of answers: the best Grade A beef. Prime location. Irresistible secret sauce.
Gary responded, "I'd put you all out of business with my choice …"
Gary's choice for his hamburger stand?
A starving crowd.
When you understand that, you can easily find the starving crowd for solutions you offer.
No-Client Writing Step #2: Create "Solutions"
Once you find your "starving crowd," which is your fan base of readers, your job becomes very simple: Give them solutions to their problems.
Terry G. of Dallas, Texas used this step (and Ben's others) …
"Through Ben's teachings, I've doubled my product sales income by offering less for free and emailing an offer every single day.

"We've also launched using his 'Painless Product Launch' formula and did $15,000 in 5 days alone. Thanks Ben …"
No-Client Writing Step #3: Write Your Sales Pages
Ben says — and his success proves it — you only need to start with two types of landing pages: The first is a very simple "opt-in page" where people find you, meet you, and sign up to get your daily emails, which don't take more than 10 minutes to write each day.
And then after that, a very short "sales page" promoting whatever you're selling. This is where your copywriting training comes into play. But instead of writing sales copy for a client, you're writing copy that sells a product you create … a product that offers them solutions.
Following Ben's strategies helped Paul M. of England achieve the writer's life …
"My daily emails have become 'famous' and pretty much the ONLY way I get paid these days. Ben Settle was one of the guys who introduced me to the game and the ONLY guy who I'd take email advice from."
No-Client Writing Step #4: Start (and Grow) Your List
If the word "list" makes this sounds hard … Too professional or too far out of your skill set, then you'd be wrong.
It's a snap using Ben's dozens of strategies for finding people eager to read your daily emails. Here are just a few …
Turn what you've already done … sales letters, articles, everything … into content that drives thousands of new customers to your "opt-in" page.
"Barter" with other people and organizations with large lists. (Very easy to do using Ben's method!)
Get other list owners with big audiences to endorse you, sending their readers to your way. (Again, very easy using Ben's secrets.)
Harnesses social media to drive people to your splash page — Facebook … Twitter … LinkedIn … Pinterest … and more …
Like I say, these are just a few of his secrets. And just a glimmer of the simple, lucrative path to the 10 minute per day, no-client writer's life Ben uses.
But what a path it can be!
"My favorite part … I can be anywhere on God's green earth.

"Ben's system is the fundamentals of good business and can be used anywhere, in any market, to sell any idea.

"It's beautiful because for a freelancer, this ability to shape my career at such a young stage is unprecedented. I'm recession-proof — I'll never go broke again."

Max R.
Saratoga Springs, NY
Tomorrow, we'll hear right from Ben himself … and he'll tell us more about being a "client-less" copywriter or what he likes to call, an "anti-client" copywriter.
Until then, I'd love to hear your thoughts. Does the thought of a writer's life with no clients intrigue you? Comment below.

The Professional Writers' Alliance
At last, a professional organization that caters to the needs of direct-response industry writers. Find out how membership can change the course of your career. Learn More »

Published: November 21, 2016