How Master Copywriter Carline Anglade-Cole's 4 Kids Can Inspire You to Greater Copywriting Success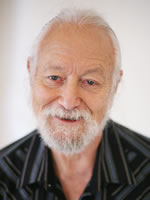 Will Newman
Yesterday, I introduced you to master email copywriter Ben Settle and told you about his session at this year's AWAI Bootcamp. (If you missed the discussion of his "Rogue's Secret Gallery" for successful copywriting, click here.)
I really enjoyed Ben's presentation. And as great as all the presenters are, as chock-full of actionable, high-profit tips their presentations are, one of my favorite Bootcamp presenters is Carline Anglade-Cole.
Carline's entertaining and enjoyable to watch, she's inspirational, and she always finds a clever way to get her ideas across.
A good example, her presentation's title this year was, "How My Four Kids Made Me a Kick Butt Copywriter."
(Looking at Carline, it's hard to believe she has four children — let alone four adult ones.)
Carline started by comparing writing a promotion to giving birth. Describing her humorous intro would take up this entire article, and I want to get to the nitty-gritty. So maybe someday later.
So here's how her four kids make her a kick butt copywriter …
Lesson from Kid #1
Kid #1 is Carline's skeptic … the "So what?" kid.
This daughter taught Carline she has to overcome objections and skepticism. She may have been difficult to convince and persuade. But once she was, she'd do what Carline wanted.
This inspires Carline to load her packages with proof.
So she "name drops" … using names like Mayo Clinic, AMA, Journal of the American Medical Association.
She lets others brag for her by using testimonials. Many testimonials.
And what if she doesn't have any testimonials for a launch package? Here's what Carline suggested:
Give the product to family and friends and let them test it and give their honest testimonials.
Or use what Carline calls "implied testimonials." These expert endorsements of ingredients, or praise for the package guru, carry tremendous weight.
Lesson from Kid #2
Daughter #2 was Carline's drama queen. This child thrived on the emotions surrounding that drama.
Kid #2 inspires Carline to have drama and passion in her writing.
Find ways to excite the prospect. Carline suggested story leads as a great way to do that.
Build anticipation: "I'll tell you in a minute … "
Be sure to provide that oh-so-necessary drama and excitement in your copy to make it successful.
Lesson from Kid #3
Carline's Kid #3 was the "Who cares?" kid. Her ready response to any question or request used to be "whatever."
This child reminded Carline — and reminds us — that to be successful, we must overcome confusion, boredom, and apathy in our prospect.
You do this by keeping your writing simple, specific, and direct.
Grab your prospect's attention with a bold headline. Use the proof you need. But do it in a way that excites your prospect out of boredom and apathy.
Take him by the hand and lead him to the sale. And be sure to ask for that sale directly.
But follow the KISS Principle: Keep It Simple, Sweetie.
Lesson from Kid #4
Carline's fourth child, her son, reminds her constantly to have fun when she writes.
He's a bit of a jokester. But he brings enjoyment into her life.
You can see this — and the enjoyment she brings to other people — if you could see Carline at Bootcamp.
You'd also see how she brings this sense of fun to her promos. She uses appropriate comics to get the point across. Or she'll use what she calls "quizzes."
So have fun when you write. Your writing is what's bringing you the writer's life.
There is no way I can convey Carline's enthusiasm, humor, and joy in my words. She loves to write. She loves to talk about writing. She's both inspirational and fun.
I hope one day you'll be able to witness the enthusiasm, humor, and joy she brings to her presentations for yourself.
Carline's four children inspire her writing. Comment below and let us know who or what inspires yours.

The Professional Writers' Alliance
At last, a professional organization that caters to the needs of direct-response industry writers. Find out how membership can change the course of your career. Learn More »

Published: November 10, 2016