The Disney Movie Secret to Writing Marketing Emails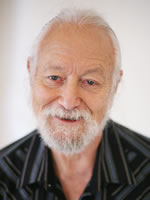 Will Newman
I've mentioned before that even though I hate leaving my home here in the mountains, I love going to Bootcamp. For two big reasons.
I always learn something new … even after 10 (I think) Bootcamps.
And I love meeting new people … members and presenters.
This year, I combined both those pleasures when I met Ben Settle.
Ben doesn't fit my profile of most Bootcamp presenters. I don't know how old he really is, but to my old eyes he looks young.
He's hip. (Yes, that word ages me.) And he gives the impression of being someone who's grown up with the Internet.
Maybe that's why he's an expert at writing marketing emails. But "expert" doesn't come close to describing his knowledge, skills, and success.
Ben impressed me not just with his enthusiasm but with the valuable information he gave us.
So today, I'm going to talk about his Bootcamp presentation, "The Rogue's Secret Gallery for Writing Emails People Eagerly Look Forward to Reading and Buying From."
This rogue's secret to writing marketing emails is what makes Disney movies so profitable.
That secret: Those movies had sinister villains who make viewers identify with the heroes. And the more sinister the villain, the more successful the movie.
The same secret applies to effective emails … and to all direct marketing. You vastly ramp up the success of your copy when you present your reader with a villain.
Ben described seven such villains to use when you write marketing emails …
Physical Pain Villain
This villain is pain your prospect experiences. Ben gave an example he used for a male prostate product.
His copy led the man to wonder, "Is my pain caused by a prostate problem … or is it an STD?"
You can see how effective describing this villain would be to get your prospect to read your copy … and to act.
Insecurity Villain
Ben reminded us people experience very real, physical distress over insecurities. The example he used in a successful email he wrote was about "humiliating fat Facebook pics."
Effective? Yes!
Emotional Pain Villain
Emotional pain is worse than physical pain for most people. People self-medicate to avoid emotional pain. If your copy addresses emotional pain, your reader can become "addicted" to your emails.
What's that lead to? Sales … and success.
Loneliness Villain
Ben described how loneliness makes people physically sick. It can cause cellular damage. And people will do self-destructive things to avoid loneliness.
If you tap into this villain, you can build a very strong, successful promotion.
Anger/Betrayal/Outrage Villain
People love hearing rants that provoke these powerful, energizing emotions. Ben said this is one of the easiest marketing emails to write. The example he gave: "Man gets 20-year sentence for dumping ex-girlfriend."
If you saw this subject line, you'd read the email. And regardless of political stance, you'd get pretty upset. And you'd act.
Fear Villain
Fear motivates us to take action. The example he used to show how effective this villain is: "Why this pervert smiles when you drop your child off at daycare."
You can't tell me that wouldn't elicit fear … and response … in every parent.
Frustration Villain
The final villain Ben described is frustration, which everyone experiences. It causes burnout, anger, lowered self-esteem, lowered self-confidence. People eagerly buy solutions to frustrating problems. No matter how small they may seem.
Ben's example: "How to banish your dog's farting." Pretty minor problem, right? Not if it's your dog causing you embarrassment.
My summary barely touches on what Ben told us about writing marketing emails and the copywriting business. And it doesn't do justice to the humor, passion, and insight he brought to his discussion.
We're going to learn more from the master presenters at Bootcamp tomorrow and Friday. Until then, I'd love to hear your thoughts on Ben's "Rogue's Secret Gallery." Comment below and let us know what you're thinking.

The Professional Writers' Alliance
At last, a professional organization that caters to the needs of direct-response industry writers. Find out how membership can change the course of your career. Learn More »

Published: November 9, 2016