AWAI Member Uses Email Marketing to Land His First Copywriting Jobs
It's Just the Beginning of His Personalized Success Plan for Achieving the Writer's Life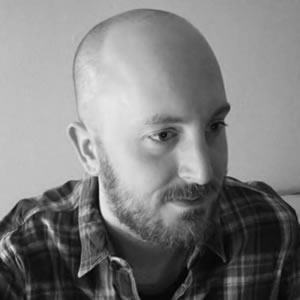 Richard Rowlands
There are two parts to being a successful copywriter: the copywriting skills to get results for clients and the ability to attract clients.
The second one can be intimidating. But when you know where to find the good clients and have the confidence — and self-marketing skills — to approach them successfully, you're all set to land high-paying copywriting jobs.
For Richard Rowlands, his breakthrough — and first client — came when he got a key lesson from his mentor, Joshua Boswell.
"I sent short, personalized messages offering my services, and followed up several times. Joshua laid out the framework for email marketing and placed particular emphasis on following up. I think this really helped me land my first few clients," explains Richard.
It was all part of Joshua's emphasis, in his coaching program, on the need to implement a success plan to become a successful copywriter. Of course, you must complete small, manageable tasks each day in pursuit of that goal.
"Landing the press release client gave me a huge sense of confidence that the plan was working, and the knowledge that I can scale this up over time to reach my end goals," says Richard.
Richard works in the pet niche and is loving his work. One project just builds on the other as he gains experience and goes after bigger and bigger copywriting jobs.
"I've recently landed some articles for trade magazines in my niche and have completed a website rewrite for a startup in the industry. At the moment I'm focusing mainly on article writing and blog posts," says Richard.

"I'm also starting to broaden my knowledge and plan to branch out into newsletter and email writing. I learned a lot doing the website rewrite for my client, so that's also a service I can offer now."
For Richard, Joshua Boswell's mentorship is an invaluable resource as he works towards a writer's life of personal and financial freedom, with plenty of time to travel.
You can work with Joshua too. As part of his The Simple Path to Success program, you'll get Joshua's proven methods for marketing yourself and landing the best, highest-paying clients.
If you're just starting out, Joshua will show you the first step and all those that come after, leading to a thriving writing business.
The Simple Path to Success program is opening up to new members — at a $1,200 discount. But only until November 28th.
Find out more about The Simple Path to Success here.

The Professional Writers' Alliance
At last, a professional organization that caters to the needs of direct-response industry writers. Find out how membership can change the course of your career. Learn More »

Published: November 25, 2016