A First-Timer Reveals the Secret of the Copywriting Bootcamp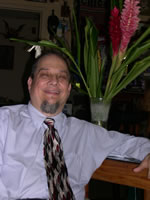 Tony Boatright
Monday morning after the copywriting Bootcamp and I'm still tired … physically and mentally. Yet, I'm extremely energized.
They told us in the beginning, Bootcamp is intensive. It takes time to process this tsunami of information. The first two mornings in Florida, I woke around 4:30 a.m., my mind abuzz.
Every morning, I felt a rush of energy. During presentations about copywriting, marketing, and more, I listened intently as lightbulbs went off in my head.
New avenues of opportunity appeared. New information impacted my current plans. I could see my future expanding before me.
An abundance of riches presented itself every moment. In addition to the top people there to share their knowledge as presenters, fellow attendees offered a wealth of their own knowledge to absorb.
Very quickly, I learned the deep secret of the copywriting Bootcamp …
The Secret is the People!
When you go to Bootcamp, be prepared to share your story. We all do. You learn so much from your fellow copywriters. Even other newbies had information and ideas which inspired me.
For example, Mark joined me for lunch one day. Our conversation transformed a plain hamburger into one of the best meals I had in Delray.
He listened to my story. Asked questions, shared ideas, and created a number of doubts in my mind. After processing my thoughts, I resolved my doubts and discovered Mark's input had provided me with valuable new options.
Next year, I look forward to conversations with my new copywriting friends at Bootcamp. I'm looking forward to visiting their websites and perhaps getting some new ideas.
And the AWAI team? Extremely helpful … and always available.
If you've listened to anything from Katie and Rebecca, you know their great synergy.
At Bootcamp, I discovered their synergy and genuine desire to help others infused the entire copywriting Bootcamp culture. The terms "community" and "tribe" were frequently used … and demonstrated.
At Bootcamp, I joined this group, community, tribe of copywriters.
Events Director Denise Ford is a perfect mother hen. She put on the smoothest, most organized conference I ever attended. Her Conference Manager Jade made me feel like she'd been appointed my personal guardian angel.
Li Vasquez-Noone represented Barefoot Writer. Casually chatting with her, she switched into business mode when she recruited me to write an article. Seamlessly, she resumed her relaxed, charming persona.
Will Newman and Nick Usborne — both self-described hermits — were both easy to approach and generous with their time. Like every instructor, staff, attendee here, they were open to sharing information, answering questions … and genuinely nice to talk to.
Some of the best information came from listening to others asking questions. Suddenly, questions I had never even thought of asking, had answers.
Copywriting Bootcamp was a wonderful experience for me. I will certainly be back in 2017! I can't afford not to make this outstanding investment in my success.
We're told to celebrate our achievements. Right now, I'm celebrating the experience, the friendships, and the business benefits of Bootcamp and the achievements flowing from them.
I hope to see you at Bootcamp 2017. I have to go now because I have copy to write!

The Professional Writers' Alliance
At last, a professional organization that caters to the needs of direct-response industry writers. Find out how membership can change the course of your career. Learn More »

Published: November 7, 2016