Herschell Gordon Lewis: A True Inspiration to Many Copywriters and Marketers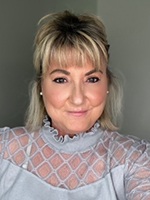 The alter egos of copywriters
He was known as the "Godfather of Gore"
Inducted into the Direct Marketing Hall of Fame
An Inspiration to Many Copywriters and Marketers
I've noticed something peculiar among the "A-list" copywriters. They have alter egos, or perhaps a better way to explain it is they like to indulge themselves in hobbies.
For instance, some are drawn to music. Like Bill Bonner, Founder of Agora, Inc. While he's known in the industry as a great writer, what few people know is that he likes to play guitar and sing. He's shared his musical talents several times at company parties.
One of my favorite performances is when he did a rendition of Johnny Cash's version of "Hurt" by Nine Inch Nails.
Others copywriters have more extreme hobbies, like AWAI Co-Founder Mark Ford. He's a copy and marketing genius responsible for building multimillion-dollar companies, but he also spends much of his spare time practicing jujitsu. He's even participated in tournaments and won several titles.
And then there's the copywriter and marketer extraordinaire who loved making movies. He's known as the "Godfather of Gore." If you haven't guessed by now, I'm talking of course about Herschell Gordon Lewis. Unfortunately, Lewis is no longer with us. He passed away on September 26, 2016.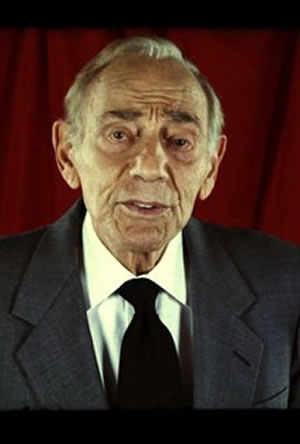 Besides being an "A-list" copywriter, Herschell had an unusual background that included teaching English Literature, producing and directing television commercials, and voicing radio and television commercials.
His breakthrough in moviemaking came with a low-budget film titled, Blood Feast. He not only wrote the script but directed it and even wrote the musical score. The movie was shot in Miami in 1963 and released the next year. Critics hated it, describing the effects as primitive and the acting as sub-par.
But having built up years' worth of marketing and copywriting skills, Herschell turned the movie into a success. Movie-goers flocked to theatres anxious to see why those who saw it kept saying, "You gotta see this."
Herschell went on to write, direct, and produce Two Thousand Maniacs, Color Me Blood Red, The Gruesome Twosome, The Wizard of Gore, and The Gore-Gore Girls. When major film companies began to invade his "gore" turf, Herschell took a hiatus. He focused much of his time on copywriting and marketing campaigns.
He became one of a handful of experts to be inducted into the Direct Marketing Association's Hall of Fame. Herschell is also the author of 32 books on marketing, including the classic "On the Art of Writing Copy."
I had the pleasure of seeing Herschell speak at AWAI's FastTrack to Copywriting Success Bootcamp and Job Fair. I absolutely fell in love with his ability to find just the right word to use. Herschell was a master of words and understood that every word you put on paper matters. He knew this not only from his years as an English Professor but because of the many marketing tests he did over the years. Those tests allowed him to zero in on words that made a difference in response.
I'm not the only one touched by his skills and knowledge. I asked Rebecca Matter, President of AWAI to share her experience with Herschell. She wrote,
"Herschell gave me my very first opportunity to speak in front of a big audience. It was a session he was running at the annual DMA conference titled, 'This Worked, That Didn't.' One of the speakers fell through. And even though I was terrified at the thought of speaking in front of so many people, I said 'Yes!'

"Herschell mentored me through it, and gave me a ton of confidence in my ability to analyze marketing results — as well as overcome my huge fear of public speaking.

"Looking back, it was a turning point in my career. Herschell was a natural teacher, and whether you were one-on-one with him or sitting in a room of thousands, he would inevitably connect with you, teach you something valuable, and leave you laughing.
Katie Yeakle, Co-Founder and Executive Director of AWAI offered this:
"Herschell was razor smart and charming as all get out. But what I enjoyed the most about him was his amazing ability to engage his audience — whether it be thousands … hundreds … or just me when I had the pleasure of spending time with him — in a great story.

Through his spot-on word choices and impeccable sense of timing, he'd make you feel part of the action and part of the fun too."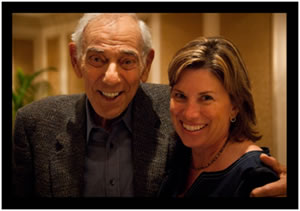 "A-list" copywriter Bob Bly says it was Herschell who provided the motivation to become a freelance copywriter. The two became good friends. Bob recalls,
"Decades ago, around 1980 or so, I was working as an advertising manager for David Koch of the now-infamous billionaire Koch brothers. David gave me a copy of Direct Marketing Magazine which came to the office.

"On the cover was Herschell in his swimming pool, talking on the phone, and typing on a typewriter perched at the edge of the pool in which he stood, with a gorgeous Florida home in the background.

"'How long has this been going on?' I asked myself, and soon after, quit my job to become a freelance copywriter like Herschell who became my friend."
Editor Nan Hughes shared this anecdote about Herschell's great sense of humor … "A few years ago, I emailed Herschell for approval on the photo of him which would appear in his Bootcamp Biography. He replied, 'Let me check.' A few minutes later, his next email said, 'I checked and it turns out I'm not getting any younger, use that one.'"
He was a unique man and a giant in our industry.
Our thoughts go out to Herschell's family on his passing. I know I speak for everyone here at AWAI that we will always treasure the moments spent with him.

The Professional Writers' Alliance
At last, a professional organization that caters to the needs of direct-response industry writers. Find out how membership can change the course of your career. Learn More »

Published: November 14, 2016