How Becoming an "Anti-Client" Copywriter Will Make You a Success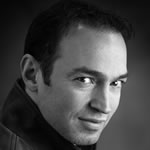 Ben Settle
Recently, the esteemed "A-list" copywriter (and author of over 85 books, as well as one of my "virtual" mentors via his books and teachings) Bob Bly wrote about how copywriters who only sell their own products (and never for clients) are very limited as a copywriter.
He also said the best copywriters write for a variety of products and offers, which takes far more skill.
And, he insists if you don't write for a variety of different clients and products, you can never take your copywriting skills to the highest possible level.
Of course, Bob is 100% right.
(He sells both his own products and does freelancing — and knows this better than anyone.)
It's virtually impossible to take your copywriting skills to the highest possible level if all you do is write copy for your own products.
All of which is why if being one of the world's best copywriters is your goal, it'd be wise to dive in headfirst into freelancing and spend 40+ hours per week (like you would at a 9-to-5 corporate job) researching, writing, and editing copy for clients — selling their products, and, if you're fortunate, getting royalties on the sales assuming you beat their control.
Me?
That's not my bag at all.
I always wanted to excel at copywriting (it's my first love — even before email marketing).
But, I never had to be the "best" at it. Nor have I ever really cared if I was writing for "A-list" clients.
What I care about is having freedom (from authority, being under anyone else's thumb, or relying on a client for my income).
And having time (to do what I want, when I want, wherever I want).
And, yes, having power (not to commit mass genocide or anything like that — but power over my own destiny, and having the options in life power gives someone).
As far as I can tell, you can't have those three things if you are a full-time freelancer if you rely only on freelancing for your income any more than you can working for Mr. Smith at XYZ Corporation.
This is not an attack on freelancers.
I have the nothing but professional respect and admiration for guys like Bob Bly (whom I have learned much from over the years) and others who share his views on freelancing.
I just don't share their enthusiasm for the craft and to be the absolute best at it.
My enthusiasm is for building my own company, product line, and a lifestyle that suits my preferences. I love copywriting precisely because I can only write for my own offers.
In fact, other than a job I did for a friend in a pinch earlier this year (I was supposed to consult the copywriter on the gig, but ended up taking it over), I haven't taken a copywriting assignment in almost six years.
Hopefully, that never changes.
(Although I never say never … )
I just don't enjoy writing for clients. I've had mostly really good ones (including one client in the self-defense niche where the work was so fun I would probably have done it for free).
And I've had just a couple of bad ones.
So it's not the clients that are the problem.
(I don't buy into the "clients suck" mantra.)
What I care about is the lifestyle. And having full creative control. And no ceiling on my income (I can make as much or little as I want to put the time and effort into).
And, again, the power. The power to control (as much as it is possible, at least) my life.
Does this make my "anti-client" way the best way?
Not at all.
Like I said earlier, people should build their businesses to suit their preferences. If that means writing for multiple clients simultaneously because you find it fun and rewarding and challenging (like Bob Bly and many other world-class copywriters), great!
If, on the other hand, you want to have a freedom 95% of the people on this planet will never possess — where you make a comfortable living selling your own products, to customers of your choosing, and in markets full of people you love dealing with and helping — then don't think you "have" to do client work as a copywriter.
I can assure you, you don't.
Frankly, you'd be doing yourself a disservice if you did.
After all, you only get one life and none of us is making it out of here alive. In my way of thinking, you might as well spend your life doing what you love, and not what other people tell you you're supposed to love.

The Professional Writers' Alliance
At last, a professional organization that caters to the needs of direct-response industry writers. Find out how membership can change the course of your career. Learn More »

Published: November 22, 2016