How to Automatically Get More Clients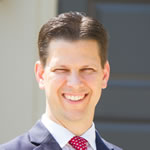 Joshua Boswell
Living the writer's life is not possible without lots of high-paying clients. Or what I should say is, it's not possible unless you have lots of high-paying clients automatically flowing to you.
You see, real success as a copywriter doesn't happen without the element of automation. If you are constantly trying to find and close clients, you're stuck.
But, with an automated stream of good clients flowing to you, the possibilities are endless.
Think of this:
If you have more clients than you can handle, what do you do?
The natural answer is that you raise your rates.
When you raise your rates, some of your clients will no longer be able to afford you and will find another, cheaper copywriter.
But, some of your clients will accept the new rates and keep using you.
Now, what if you had a system in place that continued to bring you more new clients.
Pretty soon you'd once again have more clients than you could handle.
So, what do you do?
Raise your rates, right?
Yes!
And the cycle repeats.
My first project was $1,000 … and I only got paid $500.
It was a long-copy fundraising letter, about eight pages.
Less than two years later, St. Jude Children's Research Hospital hired me for a four-page fundraising letter … and paid me over $3,000 … three times what my first client paid. (Well, actually, six times what they paid me.)
It took me less time, and I made way more.
Now, there are three very powerful ways to create automated client flow.
First … Authorship.
Bob Bly is a master at this.
He has written over 85 books … many of them about business and copywriting. These books bring him a flood of new clients year after year.
But, you don't have to write a book to utilize Authorship.
You can also do this by creating and writing other things like a blog, regular newsletter, and other publications.
For example, Perry Marshall once wrote a simple 30-page booklet that brought him clients for years.
Another person I know publishes a monthly email that creates a constant stream of clients. It takes the better part of an afternoon and results in tens of thousands of dollars in writing projects.
Second … Service.
Do you know of A. T. Stewart? Listen to this quote … it represents a philosophy that made him billions and has made me millions over the years.
"You must make the customer happy and satisfied, so she will come back and bring a friend."
When you serve your clients … giving them far more than they're paying for … they'll reward you in two ways.
First, they will give you more projects.
Second, they will refer you to others.
There is nothing more powerful than gaining clients from a referral. You have instant trust and respect. These clients treat you very well and pay extremely well, too.
The only effort on your part is putting the client first and doing more than expected.
Finally … Ascension Ladder System.
Create a system that is always automatically moving clients upward toward more expensive services.
For example, the beginning of your Ascension Ladder System could be an opt-in form on your website that allows prospects to get a free report … they only pay with their name and email address.
That report can lead to a small project … leading to more involved projects … and on and on.
I have one client who began with a $500 project. Years later, we worked out deals that reached into the six-figure mark.
Most of this has been done by an automated system of emails, webinars, training sessions, etc. …
You build out the system once, and it works for you year after year, moving every contact, every referral, every client, along a carefully planned ascension path.
This simple three-part system has an energizer element that makes it all work automatically. Every element of your copywriting business fits into the system:
Step One: Market
Step Two: Message
Step Three: Match
Energizer: Automation
I've given you a number of the elements that make this system work … but there's more.
How would you like to know exactly how to build out your Ascension Ladder?
What about getting personalized coaching on Authorship?
Would you like customized, in-depth help on seeing your unique gifts and how to use them to rock as a copywriter?
Are you totally confident with your writing skills and how to present yourself to your prospects in a way that activates their RAS?
I could go on … but I know that most writers really struggle to find clients … and to find them consistently.
You can overcome all of this if you use and follow this easy three-part system.
One last thing to keep in mind. Besides having an automated system for finding clients, there's three other things that are important to your success:
Good writing skills
A simple, effective marketing plan
The right mindset
Pull it all together, and success will follow.

The Professional Writers' Alliance
At last, a professional organization that caters to the needs of direct-response industry writers. Find out how membership can change the course of your career. Learn More »

Published: November 28, 2016