How to Live The Writer's Life Without Having Any Clients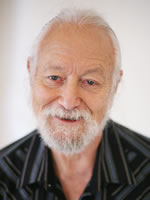 Will Newman
Copywriting has turned upside down for me!
It started when I watched an astounding Inside AWAI webinar the other day. (If you haven't had a chance to see these informative, free webinars with Katie Yeakle and Rebecca Matter, don't miss another one. Click here for more information.)
This webinar opened my eyes to a lucrative writing path … pulled together a number of moneymaking ideas for us copywriters I'd only seen as separate ways of making money.
Boy, I was wrong.
The webinar's entire focus was about how to make money writing … without clients.
Why would you want to make money without clients?
All my copywriting life, my work has been client-centered. I loved it.
But Katie and Rebecca's Inside AWAI webinar showed me different ways you can launch a writing career without clients … or add to your existing career.
Why would you want a no-client writing career?
Here are four of the seven compelling reasons Rebecca gave.
1. No deadlines
When you write for yourself (and I'll tell you a few ways you can do this in a moment), the only deadlines to worry about are ones you give yourself.
Of course to make a success of this, you have to follow those self-imposed deadlines. But you only have to answer to yourself.
2. No creative conflicts
I love writing for AWAI. Most of the time, they accept my copy with few changes.
But this isn't always true in copywriting. I've written for clients who responded with, "We love this, but … "
That "but" is a normal part of freelance writing. You expect it.
But sometimes, the client's vision is way different from yours. It goes beyond changing a few words.
I've had clients who wanted me to go against strong copywriting principles.
Who's right in these cases? Ultimately, the client. And let me tell you, those conflicts aren't a lot of fun.
3. Incredible training ground
When you write without clients, you're training your writing skills. You become a stronger, more successful writer. This is ideal for when you're ready to take on clients.
And not only is this training free, you get money from it!
4. No self-marketing
One of the biggest hurdles for copywriters is marketing themselves.
The good news: It gets easier. But honestly, it's not something I really enjoy doing.
But when you take the client-free path, you no longer have to worry about marketing yourself. And when you're ready, you have a huge portfolio to offer potential clients.
How can you launch a client-free writing career? Here are the …
2 best client-free writing paths
1. Money-Making Website
Having your own Money-Making Website is probably the easiest and most lucrative way to make money writing without clients.
A Money-Making Website is an informational website about a topic that interests you. Something you're passionate about and already know a lot about.
You start by putting up a few pages and then adding content regularly.
You make money by using marketing channels like affiliate deals, ad space-based traffic, and AdWords.
You can even sell products, services, and ideas. For example, Sara D. brings in $2,000 a month writing juice recipes!
Or, you can make money selling …
2. E-books
I'm convinced every copywriter wants to write a book. And my friend Bob Bly will tell you writing an e-book is the simplest and most profitable way to make money.
Imagine, having a Money-Making Website where you offer your e-book for sale. In addition to all the other ways your website is bringing in dollars, you're also making money with your book.
Consider this: Book authors are considered experts. As that expert, that's one more credential to offer potential clients.
One more advantage to the client-free writing path
Your Money-Making Website is an asset. Stick with it a while, and you can offer it for sale!
I want to tell you more. But I couldn't possibly fit everything in this article. But if you click here, you can learn a lot more as Katie and Rebecca walk you through living the writer's life without clients in this special video presentation.
I'd love to hear your thoughts on becoming a successful writer without ever having to get clients. Comment below to tell us.
And please return tomorrow to meet Ben Settle. He's making a huge amount of money writing without clients … for less than an hour a day. I look forward to seeing you then.

The Professional Writers' Alliance
At last, a professional organization that caters to the needs of direct-response industry writers. Find out how membership can change the course of your career. Learn More »

Published: November 17, 2016