LinkedIn Tool for Freelancers Connects AWAI Member with New Client

One Project In, and They're Ready to Hire Her for More Copywriting Jobs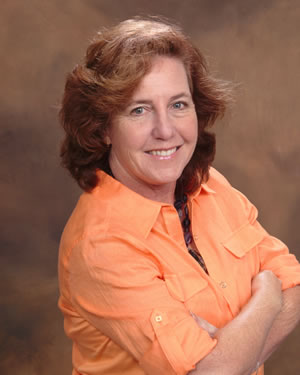 Patricia Moyer
Sometimes it pays to "just do it."
For Patricia Moyer, an AWAI Verified copywriter, it led to her landing a new client that could be the source of regular work down the road.
"I took Joshua Boswell's challenge [Patricia was involved in one of his coaching programs] to get a client before Bootcamp. My new client is a small agency in Tampa. We found each other through a fairly new LinkedIn service called Profinder," explains Patricia.

"The agency gave me an assignment that I submitted just before Bootcamp. I was 'hand sweating' nervous when I hit the send button because I had little idea of her style or her methodology. I also was blind to the actual end client. But, I am an AWAI Verified copywriter with all the tools to write great copy and I relied on that.

"And, it worked!

"Rather than an email that asked for revisions or changes, which I expected, I got a thank you for the piece which was accepted and sent directly on to her client for review. And, she wants more from me."
The project is in the B2B niche, which is new territory for Patricia. She has also been offering her services successfully as a resume writer, while building her freelance copywriting business.
"I was tasked by a local agency with creating a buyer's guide and educational blog posting for a Workforce Management Software solution," explains Patricia.

"These systems have strong features that companies look to increase productivity. I looked for the unique pain points and focused on the 'human' solutions to make the copy easy to read and useful. The agency sent it to their client without revision and I was immediately given another assignment. I believe this will be a long and fruitful relationship."
Patricia says the assignment worked out well thanks to the training she's received in Circle of Success and other programs, not to mention the extra push she got from business-building mentor Joshua Boswell to take action and go after clients. And not just any clients … but ideal clients you enjoy working with and who pay well.
"This is a 'quality' client who knows the value of good writing because they frequently use freelance writers. This makes my job so much easier because we already speak the same language," says Patricia.

"It is fun to work with clients who may be hiring their first writer but there is a lot of negotiation. Working with clients who know what they want and appreciate the skills of a good writer streamline the process which means faster finished projects and faster paychecks."
The LinkedIn tool Patricia used to land this client, Profinder, is a very effective way for freelance professionals to connect with clients. It's only available in certain cities at the moment. This business social network, already a key self-marketing method for copywriters, just got more powerful.
"There are numerous opportunities to use LinkedIn for marketing and this is just another one," says Patricia. "I went through the qualification process and have responded to several Requests for Proposal (RFP) that were sent to my email. The system fosters conversations between professionals in need of short term, specific freelance work, including copywriting, editing, and blogging."
Way to go, Patricia! Thanks for sharing this new self-marketing resource and inspiring your fellow copywriters.
As Patricia discovered, having a mentor who challenges you to do your best and "make the leap" to contacting clients can be essential part of kick-starting your freelance career.
You have the chance to work with Joshua too. His program, The Simple Path to Success, helps you hone your copywriting skills and learn the strategies that will help you build your business with long-term success in mind.
Until November 28th, the program is available for a $1,200 discount.
Get all the details on The Simple Path to Success here.

The Professional Writers' Alliance
At last, a professional organization that caters to the needs of direct-response industry writers. Find out how membership can change the course of your career. Learn More »

Published: November 26, 2016