How a Rebel Housewife's Midlife Crisis Brought Her Closer to The Writer's Life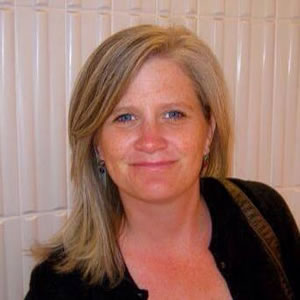 Sherri Caldwell
I call myself a "rebel housewife" because it just fits.
I joined AWAI's Circle of Success in October 2015 at my first AWAI Bootcamp. I'd been a member of AWAI — through Barefoot Writer (and Mindy McHorse's bare toes Video Sales Letter) — for about six months.
Once I realized I could make a great living as a writer with AWAI training and support — I couldn't wait to get started.
I was already a writer — a published author, freelance journalist, Mom Blogger, and reviewer. The problem? I was writing mostly nonprofit material.
I don't mean writing for 501(c)(3) tax-deductible organizations. I mean writing for free — no profit to the writer.
I was working on my own projects, and writing for the schools, my community, and causes important to me, including literacy, education, and autism/special needs.
The idea of making a living as a writer — much less making a six-figure income — was a dream I'd put aside to take care of my family.
Looking back 10 years
Ten years earlier, at a time when many women go back to work when their kids start school, I was heading back to the university to finish my Graduate Degree in Literature.
I was planning to teach at the college level — while finishing The Great American Novel.
In that same year, my mother suffered a massive heart attack and stroke. I postponed my plans in order to help her through rehab and recovery.
Ultimately, she was diagnosed with Alzheimer's, and we began a caretaking journey that continues.
A few months later, my youngest son, in 3rd grade, was diagnosed with Asperger's Syndrome. He's brilliant, but public education had been a struggle for him and we decided on homeschooling to provide the support and services he needed to succeed.
I was definitely in The Sandwich, so to speak — The Sandwich Generation being those of us taking care of young children and aging parents at the same time.
I don't mean to share this as bleak and depressing. The thing is, researching, writing, teaching, and sharing resources about these challenges, through it all — especially the writing — saved my sanity.
And my writing helped other people with similar challenges.
Back to more recent days
Ten years later, when I watched Mindy's video, I was at a crossroads in my life … desperately trying to prepare for a huge and unstoppable midlife transition.
My three children were in the process of going, going, and gone — one still in high school, one graduating and leaving for college, the oldest graduated and in the U.S. Navy, already half the world away on a tiny, little island in the Pacific Ocean.
What was Mom going to do, when her kids didn't need her anymore?
Could I actually make a living as a writer? What?!
I jumped at the opportunity to learn how to create a good living doing something I love, and still have the freedom and flexibility to take care of my family.
In my first year as a copywriter, with AWAI and COS training and support, I went from making zero to four-figures … still teaching part-time and taking care of my mom.
Next year, I'm aiming for five-figures, and then six, as an editorial and direct-response copywriter for the lifestyle, travel, and tourism industry — with my Money-Making Website (Literary Travel) on the side.
I've learned to dream big again: Midlife Crisis Averted.

The Professional Writers' Alliance
At last, a professional organization that caters to the needs of direct-response industry writers. Find out how membership can change the course of your career. Learn More »

Published: November 4, 2016