Overcoming My "Chicken Nature" to Become a Better Copywriter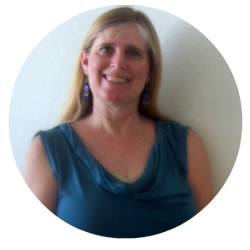 Lyn Marler
I'd like to share a little about my experience in Circle of Success with Mark Ford's Peer Review Process. And how peer reviews helped me more than I thought was possible …
I'll start by telling you, I really want to succeed and that means becoming a better copywriter. So, regardless of my "chicken" nature, I knew I had to show my work to others. Sooner rather than later.
I couldn't just be my own judge. And I didn't have a writer's group.
So, understanding this, I've submitted five pieces of copy for COS Peer Review in the last three months.
What makes the COS Peer Review Process a little less intimidating is … each review is directed by COS Master Instructors who follow strict guidelines … including no criticism allowed.
Why COS Peer Review helps me be a better copywriter
I'll share my thoughts on two recent peer reviews to show why they worked so well for me …
One piece of copy was at the "best I could do" stage. The other wasn't.
So, I submitted the "best" one … It went okay.
I'd forgotten a salutation, received a reminder of the value of using subheads, and a couple of handier observations.
With the guidance of peer review, it definitely read better.
I felt pretty good about sending it to the client!
Now on to the second piece of copy …
The deadline to submit copy to the client fell a couple of days before the next peer review. I still submitted it to the client instead of missing out. (A friend read it over, but no reviews.)
Then, I submitted it for COS Peer Review to see what would happen.
I thought my copy would stand up okay. But, almost unanimously, the headline needed a HUGE do-over. Plus, a few other sentences and words were unclear to the readers. It was nowhere near as good as it should have been.
Um, that really hurt, but I knew the suggestions improved my copy. Except for one problem.
I didn't leave enough time for review before sending to the client. I'll NEVER do that again.
One more … This one "saved" by COS Peer Review
In the copy submitted for my third peer review, I used a word to describe a certain type of farm. Although it was the correct word, problem was, no one had a clue what I was talking about.
They didn't get it. It didn't matter that the word was right. It needed to be changed to make the meaning of the sentence clear.
That type of feedback isn't going to come from self-editing.
Circle of Success Peer Reviews also give participants these "extra bits of help" …
The instructors typically throw in one or two suggestions of their own. Some of us (secretly) wait for "our share," like kids promised candy for being good!
Also, watching the review process run by our COS Master Instructors a few times, I have the confidence to form a small peer review group of my own.
We'll shuttle copy back and forth in Word docs, using the same guidelines COS uses.
I know these small group peer reviews will make my copy stronger and better … and more successful when I send it to the client.
That's why no matter what, I'll keep showing up for COS Peer Reviews to get as many eyes on my copy as I can …
To heck with being chicken. I want to be successful!

The Professional Writers' Alliance
At last, a professional organization that caters to the needs of direct-response industry writers. Find out how membership can change the course of your career. Learn More »

Published: November 3, 2016