Power Your Quest for Copywriting Success with the Secret of Peer Perspective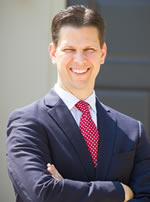 Joshua Boswell
You'll remember that yesterday I left you with this question:
How do you discover your strengths so you can pick a profitable niche and play to your strengths?
Let's back up for a minute. Here's why discovering those strengths is so important.
The beginning of all great copywriting careers is to know your personal strengths and then play to those strengths.
If you don't start off discovering your strengths — then you might spend weeks, months, and years building up your business and chasing down a niche … only to discover that either you hate it, or the clients in that niche hate your work, or both!
One of the fastest and most accurate ways to do this is a little exercise that I call, "Peer Perspective."
Here's how it works …
First: Make a list of 20-30 people who know you well … family, friends, co-workers, whatever.
Second: Write up a simple email that says something like:
"Hello Bob!

I'm working on a business project and wonder if you would do me a huge favor. If you can't, I totally understand … but if you could, I'd really appreciate it.

The favor? Just reply back to this email and tell me what you think my top strengths are. I mean, what do you think I do exceptionally well?

That's it. You can make it long or short, but the more specific the better.

If you could get it back to me in the next few days, I'd really appreciate it.

Thanks!"
Third: Review the responses and look for patterns.
If you send out 20 emails like that, 10-15 people will reply back. Their answers will contain similarities.
Look for the patterns. These are major strengths of yours, and you should focus on using them to your advantage.
For example, if you have a strength in understanding people and inspiring them, you might consider the personal development or business opportunity niches.
Now that you have a solid foundation based on your strengths and a profitable niche, you're ready to move on to the next step. I'll be back to talk to you more on Monday.
Until then, I'd love to hear from you. Do you have insights on discovering your strengths and choosing a profitable niche? Tell us about it below.

The Professional Writers' Alliance
At last, a professional organization that caters to the needs of direct-response industry writers. Find out how membership can change the course of your career. Learn More »

Published: November 24, 2016