Release the Writing Kraken on Your Lifestyle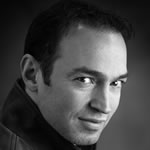 Ben Settle
Whenever I go to parties or social functions (rare as that is … ) and people ask me what I do for a living, I always tell them the same thing:
"I'm like a bum, but who gets paid."
This makes most people do a double take and want to know more. And, for those who do want to know, I tell them how I get up in the morning, take my dog out, then bang out a single email, and am done for the day.
Yes, I do other things.
(Like write novels, do joint ventures, etc.)
But, I only have to write the one email per day, in addition to a little bit of customer service type work that takes a few minutes.
The best part?
My income goes up every year, not down.
And, sometimes I will go entire weekends (or even entire weeks) without writing emails, by pre-writing them in advance, so I can relax and not think about it. And, each time I do that, my income still goes up.
For example:
I was recently on the road for two weeks straight to speak at three different events (including AWAI's Copywriting Bootcamp and Job Fair). So before I left, I pre-loaded two weeks of emails (many of them "recycled" emails I wrote a year earlier). Then I didn't think about it. Yet, I ended the month with a record number of subscribers to my paid print newsletter.
Here's another example:
Last weekend, I launched a new book about the persuasion secrets used by the world's most charismatic and influential villains. My entire "launch" process was so ridiculously simple that people have a hard time believing it worked at all. Basically, I sat down for a couple of hours, and wrote a series of 17 emails — most averaging just a few hundred words. Each email took maybe 5 or 10 minutes (give or take) to write. I then loaded them up in my autoresponder for the weekend and took the entire weekend off. My work was done.
The result?
During the launch — without any affiliates, joint venture partners, paid advertising, or even a "for real" publisher (all my books are self-published) — we reached #1 in three categories and sold over 500 copies.
All from writing and sending 17 pre-written emails out over four days.
And, before you ask, not a single person complained about all the emails.
I didn't get a single spam complaint (to my knowledge), either.
And, best of all, I can re-use this entire sequence of emails later, if I ever want to update and re-launch the book, which means I'll make income without having to produce anything new. I will just go in, copy and paste these emails into my autoresponder, and then release the "kraken" just like I did last weekend.
The point?
When you have your business set up like this, you can make a very comfortable living writing one email per day or simply writing a bunch of emails in advance and taking several days off. It also frees up your time to pursue anything else you want — whether it be side client work, writing novels, or doing other creative things, or just spending more time with your family and living a relaxed, laid-back lifestyle.
And the best part is, your income goes up over time, not down.
All of which begs the question:
"How do you set your business up like this?"
It's a lot simpler than you might think.
In fact, here is all you have to do:
Build an email list (starting right away)
Mail your list each day in a fun and informative way
In each email, sell a product that is continuity-based (i.e., newsletter, health supplements, membership site, monthly coaching, paid YouTube channel, private Facebook group … anything that is re-billed each month, which will keep your income secure and predictable)
I do that 95% of the time, unless I'm doing a special launch or offer (like my Villains book last weekend).
Yes, it really is that simple.
In fact, some people have called this a shameless existence.
Me?
I call it heaven on earth.
And it's the kind of lifestyle you, as a writer, can achieve, too, if you want. You don't necessarily have to have a client-focused business. You can make a very good income selling your own books and products by sending one email per day.

The Professional Writers' Alliance
At last, a professional organization that caters to the needs of direct-response industry writers. Find out how membership can change the course of your career. Learn More »

Published: November 18, 2016