Four FREE Secrets on Writing Success from Best-Selling Author Alexander Green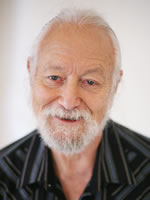 Will Newman
Best-selling author Alexander Green is not only an expert on copywriting and acquiring wealth. He's an expert on using wealth to live a full and satisfying life.
His books include The Secret of Shelter Island: Money and What Matters; An Embarrassment of Riches: Tapping into the World's Greatest Legacy of Wealth; Beyond Wealth: The Road Map to a Rich Life; and The Gone Fishin' Portfolio: Get Wise, Get Wealthy … and Get on with Your Life.
Alex is also Investment Director of The Oxford Club. One portfolio he directs — The Oxford Club Communiqué — is ranked among the top investment letters nationally by the Hulbert Financial Digest.
In addition to being a successful entrepreneur and author, Alex was Keynote Speaker for this year's AWAI Bootcamp.
His Keynote Speech — "The Inexhaustible Demand for A+ Copywriters — and YOU!" inspired the packed Marriott Ballroom Wednesday evening.
But I'm not going to summarize it here … there was too much to cover!
Instead, I'm going to give you four of Alex's tips to building your success as a copywriter and achieving the writer's life.
Don't worry, though, I'm also going to give you a link where you can access Alex's Keynote Speech at the end of this article. It was so inspiring and informative for copywriters that Katie and Rebecca are giving you access to it at no charge. It's absolutely worth your time to see the whole thing.
But first, let's take a look at Alex's four tips for faster/better writing success.
Faster/Better Writing Success Tip #1
Give yourself a lot of short-term deadlines
Write all the time.
Too many "writers" love the idea of writing, and the romance and respect that comes with it. But they spend most of their time reading books on how to write instead of trying to write better.
These tips for using short-term deadlines will strengthen your writing:
Start your own blog with a regular publication schedule
Blog for others who post regularly
Create a mastermind group of other copywriters as accountability partners
Find someone to regularly critique your writing
Faster/Better Writing Success Tip #2
Writing is a serious mental game
Writing — good writing — is a challenging mental game.
Alexander says a professional runner wouldn't do sprints eight hours a day. Not only would that be physically damaging, but also exhausting.
Writing is the same. It's a tough mental sport.
So he recommends finding the time of day when you're at your mental peak. Write during that time. You'll keep improving and achieve success much faster.
Faster/Better Writing Success Tip #3
Ideas are all around you
Go to the Internet for idea prompts, facts, figures, and other information you need for your writing.
Alex advises to constantly pursue good research on the Internet. Remember, your job is to write something so good, people who read it walk away thinking, "Man, I'm glad I took the time to read that!"
Read as much as you write. Dig around for nuggets of information. Do this, and ideas for great topics, angles, and articles surface naturally.
The most successful writers are also the most aggressive researchers.
Faster/Better Writing Success Tip #4
Make your writing invisible
You hear this a lot. Write like you speak. You don't want your writing to look or sound like writing.
That means no long sentences, large blocks of text, or words a sixth-grader wouldn't understand.
Use AWAI's barstool test (or coffee shop test). Read your copy aloud. If it doesn't sound like something you'd say over a drink, strike it out and try again.
Alex points out you're not trying to win a Pulitzer. You're trying to get people to take action.
Some closing words on writing success from Alex:
"The copywriter is really the most essential part of a publishing operation … There's a tremendous demand for top quality copywriters, and it's a very lucrative field to be in."
Alex's speech was just one of over a dozen excellent presentations at Bootcamp this year. You can access his speech here … "The Inexhaustible Demand for A+ Copywriters — and YOU!"

The Professional Writers' Alliance
At last, a professional organization that caters to the needs of direct-response industry writers. Find out how membership can change the course of your career. Learn More »

Published: November 11, 2016