Leveraging Work Experience, Picking a Niche, and "Connecting" with the Client …
The Three Factors that Helped this COS Member Find Copywriter Success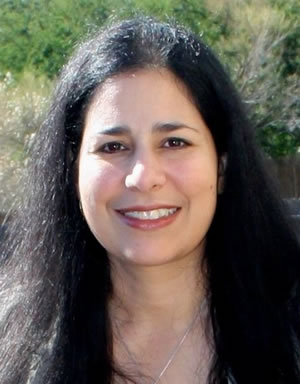 Yilda Rivera
Yilda Rivera has been working regularly with one of her freelance B2B clients over the past four months and has earned that coveted title: go-to copywriter.
She started working with this client as a copy editor. But Yilda, a Circle of Success member, was quickly able to show them how good copy could enhance their marketing.
"Knowing that this client had different offices in different states, I knew their concern to keep one voice throughout their copy. So I presented them the value of copywriting when doing the copy editing to convey their message as one consistent voice, and make the copy more persuasive, conversational, and engaging," explains Yilda.
"Through research, I started incorporating new content in to their copy, and they liked it. So now I'm writing web pages that showcase their experience in a story-like format. I'm also doing news items for them as a way to repurpose their existing content.

"They really appreciate when I think outside the box by giving them ideas on how to use their old content and present it in a whole new fresh angle."
She's been busy and cherishes this rewarding work as an important part of her client's team. But, she says, it might not have happened if she hadn't committed to a niche.
"I was able to project myself as specialist and work on a value statement. I followed Ed Gandia's advice on playing to my strengths. I started networking immediately after Bootcamp 2015. Through networking I met someone this year who was also working in my niche. We corresponded a few times and we shared our websites and contact info," explains Yilda.
"Turns out this client called me because this person I met online referred them to me. They saw my website and understood I was specializing in the architect, engineering, and construction industry. They wanted to see if I could help them with their web copy.

"I would say that the one thing that influenced them to say yes was that during our first conversation I cared more about establishing a meaningful connection, than to land work. I was mostly listening, making more questions based on what they said, and I took notes of what they considered important.

"I think they saw me as a professional who was investing the time to get to know their business to better help them."
For Yilda, it's the culmination of many months of hard work and study. She's gone through the AWAI programs, implemented the lessons, and it's paid off.
"My husband and kids supported me on this undertaking, and when they see the checks coming in the mail it's a way to confirm this is for real. I many times involve them in reviewing my copy using the CUBA review, or reading it to me aloud. Every time they see me coming with papers on my hand I can hear them saying, 'Oh boy! Here she comes again … ' So I make them part of this success!" notes Yilda.

"I also feel thankful to God for opening new doors and for past mistakes. Mistakes that taught me how to be better and more effective in reaching out to potential clients. I've learned not to fear mistakes, but regard them as learning opportunities. This victory fuels my desire to continue with consistent small steps to growing my freelance copywriting business."
Congrats on your success Yilda!

The Professional Writers' Alliance
At last, a professional organization that caters to the needs of direct-response industry writers. Find out how membership can change the course of your career. Learn More »

Published: November 25, 2016