Why Black Friday Shopping is the Perfect Time to Find Your Ideal Writing Niche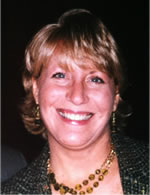 Nan Hughes
Welcome back to The Writer's Life! I'm Nan Hughes, a member of AWAI's editorial writing team. Today I'm taking over for Will Newman while he volunteers with his Rotary Club. That's his traditional activity each Thanksgiving Weekend.
My traditional activity? Shopping!
I've got a very strong shopping gene and the day after Thanksgiving has always been the pinnacle experience. I could get all my holiday shopping done in one fulfilling, exhausting day. Early-bird specials to night owl closeout sales, I was up for the challenge.
I'd build my shopping list in advance and map out a plan for which stores to attack in which order based on door-busters, selection, and percent-off coupons.
Strategic parking spot? Check.
Hands-free purse? Check.
Easy access to my American Express card? Never left home without it.
It was a military-grade operation, if the military were worried about the really important stuff.
One of my strategies was to do a quick reconnaissance of the various departments to get a feel for what my gift options were. That always helped me make a faster final purchasing decision. I'd listen to my gut feeling and it rarely led me astray.
Plus, I've always loved grabbing the best bargains. It's fun to get the best price and it stretches your budget that much further.
For a shopper, getting that perfect gift for a friend or loved one is a great feeling!
But as the years have gone by, I've gotten more pragmatic. It doesn't seem as fun these days to take your life in your hands at the store on Black Friday.
I've also learned more about the value of investments. Famous Wall Street investor Warren Buffett is quoted as saying the best investment you can make is in yourself. And I've learned he's right. He's talking about something more fulfilling and meaningful than grabbing the latest 4K Ultra HD television.
So this Black Friday, I have a suggestion.
Invest in yourself.
Invest in your future.
Put your dream of writing for a living at the top of your list.
Today's the perfect day to get started. And I've mapped out a plan of attack for you.
Start by checking out these top niches in the direct-response industry:
This is a wide assortment of writing niches to try on. These are also the most lucrative opportunities for copywriters to specialize in. Making money as a writer is not "one size fits all." Instead, you can see there's a diverse selection — something for every interest.
Scout the opportunities. Read the descriptions — when you come across the "perfect" choice for you, you should get a good feeling in your gut … An excitement about finding the right thing.
Still unsure and want a little direction on picking the right niche for you? Check out this program: How to Choose Your Writing Niche. It provides you with a step-by-step blueprint for finding a niche that's a perfect fit.
Now, your next step is taking advantage of the bargain prices you'll find today only. AWAI's Black Friday Sale is your chance to save 50% on the writing niche program(s) of your choice. It's ideal for early birds and night owls. Just be sure to make your choice before the doors close at midnight ET.
Start shopping for yourself right now, while the prices are super low and the selection is good. Making a positive investment in your life will pay off for years to come.
The best part of investing in yourself with a new writing niche this year? The extra money you make writing will bring you more money for next year's holiday shopping budget!
This is an offer you shouldn't pass up. Be sure to check out the details of AWAI's Black Friday Sale right now. It's your one-day-only opportunity to save 50% off the most popular niche copywriting programs.
Happy shopping — and happy writing!
Which writing niche looks interesting to you? Tell us in the comments below.

The Professional Writers' Alliance
At last, a professional organization that caters to the needs of direct-response industry writers. Find out how membership can change the course of your career. Learn More »

Published: November 25, 2016