3 Ways a Niche Helps You Land More Copywriter or Content-Writer Jobs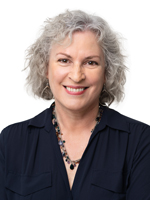 Pam Foster
I'm a big supporter of choosing a niche industry or market for your copywriting business success — whether you're just starting out or you've been chugging along for a while, but not making major strides in your career.
You see, I know from firsthand experience that being a "generalist" is often a slow and tough road to success. It's hard to keep the momentum going if you're competing for attention among thousands of other copywriting generalists, and you're trying to find good clients in a wide range of industries.
Once I switched to a single niche (the pet industry), everything came into focus — and it was MUCH easier to gain traction and make great progress. I'll explain in a moment why that happened.
Now that I'm part of the AWAI team, I'm happy to answer the question we hear quite often: "Why does AWAI encourage copywriters to focus on a niche industry, to help accelerate success?"
Here are my three big reasons why choosing a niche is very worthwhile.
1. When you choose a niche industry or market, you'll conquer the struggle of finding clients.
You see, when "anyone is a potential client," you can become paralyzed regarding whom exactly you should be attracting or reaching out to. That's what happened to me. My website and client-search approach were very generic.
BUT — if you can focus on one niche to start with, it's MUCH easier to find a community of potential clients.
For instance, choosing the alternative health niche market makes it easier to find specific trade organizations, swipes, companies, industry leaders, LinkedIn groups, etc., and put yourself out there as a knowledgeable copywriter in that area — the perfect match based on your background, personal interests, etc.
Another big point is that if you search on job boards such as DirectResponseJobs.com, SimplyHired.com, Indeed.com, FlexJobs.com, etc. — you'll notice that clients are seeking writers with specific experience in their industries, for many of today's copywriter or content writer jobs.
Here are just a few examples from a recent SimplyHired.com search I conducted using the phrases "copywriter" and "content writer":
This posting is looking for a copywriter in the Christian market:
Job Description

Do you have a passion for writing? Do you have the desire and passion to work for an organization that meets the needs of its customers through Christ-centered products? If yes, [company name] may be the place for you!
This content writer job requires healthcare industry knowledge:
Our client is looking for a web content writer to join their team for a project.

Responsibilities

Re-write and edit current web content to reflect the health system's departmental websites
Edit and optimize copy to be more SEO friendly
Work with clinical providers to insure medical accuracy of the content

Requirements

Experience writing and optimizing content in healthcare settings
Experience writing for a digital agency with medical clients is preferred
Ability to work on and off site, manage time effectively, and work/interview multiple stakeholders
And this posting is looking for a copywriter with an industrial marketing background:
Industrial Copywriter
Are you a top-notch writer who is always silently correcting other people's grammar? Do you believe in no-nonsense copy? Join [our] team … and translate technical, industrial terminology into accessible, benefit-oriented information.

MINIMUM REQUIREMENTS

Experience with industrial or catalog-based copy and product knowledge. (Just one of the many requirements.)
Think about the benefits of being a match for these jobs. When you have a background in any of these niche industries and you've positioned yourself that way, you're a shoe-in for these jobs.
What's more … if your professional website and LinkedIn profile offers copywriting or content writing services to a specific niche industry … your website and LinkedIn profile will show up in Google searches for "[niche] copywriter," "[niche] content writer," etc. This means you'll ATTRACT clients via search!
See for yourself. Try a Google search for a copywriter in any niche you choose: insurance, financial, sports, baby products, travel, etc. I just did a Google search for "insurance copywriter," for example, and I found a handful of niche-focused copywriters on Page 1 of the results.
If you think like a client who's doing this type of online search, do you believe that client is likely to reach out to these niche copywriters, instead of just going with random writers? Definitely! They'll be delighted to find niche specialists.
Now, let's look at the next reason you should pick a niche for your copywriting services.
2. You'll become a go-to expert in lightning speed.
When you immerse yourself in one industry, the learning curve is shorter with each new client. This increases your value to clients.
Basically, clients will be thrilled that you already know their industry — so they don't need to "train you" on their prospects' needs, the marketplace and competition, the jargon, sales cycles, and so forth. You'll already be aware and conversant in these areas … and you'll develop a growing portfolio that demonstrates this knowledge.
To emphasize the point — this is HUGE benefit to clients, and to you. They'll choose you over copywriters who don't know anything about their niche, and in most cases, clients are willing to pay higher fees when they see you as an industry ally.
Now for ..
3. You'll be working on projects you truly enjoy.
When you're focused on a niche industry that fires you up, that makes you leap out of bed each day, eager to get going on projects and connect with others in that field … you're in the right zone for success.
Plus, you won't have to take on projects that are downright boring or intimidating, just because you feel you need to take on "anything."
I'm happy to bust the myth that you'll be bored working on content writer jobs in just one industry.
First of all, the top niche industries include a wide variety of companies and marketing styles. In fact, many of them sell to consumers (B2C) and also to other businesses (B2B), so the opportunities are limitless.
Plus, today's clients — in every niche industry — need copy for a wide variety of projects, including sales letters, emails, web pages, paid online ads, direct-mail packages, video scripts, case studies, blog posts, and many, many more.
I promise you won't have time to be bored!
For these main reasons, we strongly advocate diving into a specific niche industry as quickly as possible to gain traction in your copywriting career. You don't have to be married to your niche choice forever, but it's a great way to make a huge leap in your progress.

The Professional Writers' Alliance
At last, a professional organization that caters to the needs of direct-response industry writers. Find out how membership can change the course of your career. Learn More »

Published: December 12, 2016