A Copywriter's Secret to Automated Client Flow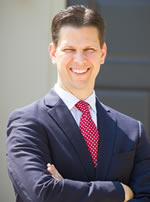 Joshua Boswell
Before I tell you about turning on the RAS to get tons of clients banging on your door, let's talk about your strengths.
Because it is almost impossible to see yourself the way you really are, you have to get help from others to discover your real strengths. (I talked a little about this yesterday when I talked about Step One: Market.)
Here's a quick, fun activity that will help you discover your strengths:
First: Make a list of 20-30 people who know you well — family, friends, co-workers, whatever.
Second: Write up a simple email that says something like:
"Hello Bob!

I'm working on a business project and wonder if you would do me a huge favor. If you can't, I totally understand, but if you could, I'd really appreciate it.

The favor? Just reply back to this email and tell me what you think my top strengths are. I mean, what do you think I do exceptionally well?

That's it. You can make it long or short, but the more specific the better.

If you could get it back to me in the next few days, I'd really appreciate it.

Thanks!"
Third: Review the responses and look for patterns.
If you send out 20 emails, 10-15 people will reply back. Their answers will contain similarities.
Look for the patterns. These are major strengths of yours, and you should focus on using them to your advantage.
For example, if you have a strength in understanding people and inspiring them, you might consider the personal development or business opportunity niches.
Okay. Now that you have a solid foundation based on your strengths and a profitable niche, you're ready to move on to the next step … automated client flow.
Turn on the RAS and Watch Clients Come to You
Automated client flow is possible, and it's not as hard as you think.
The secret lies in this acronym: RAS.
Once you know what the RAS is and how to activate it, you can easily enjoy unlimited client flow for a lifetime.
Here's how it works …
Have you ever bought a new car only to discover that suddenly it seems everyone on the planet has that car?
How's that possible?
Your senses pick up every sight, sound, motion, temperature, and well, everything in the world around you.
But, you can't process all that data. So, your mind filters out 99% of what you see, hear, smell, taste, and touch.
This filter is the Reticular Activating System or RAS, for short. It helps you pay attention to what's important to you and what's not.
Guess what?
Right now, your potential clients have an active hotspot in their RAS.
It's telling them to pay attention to certain emails, names, phone calls, articles, etc.
Everything else is ignored or quickly filtered out.
The great secret to all good marketing is to know your clients well enough to know their RAS hotspot.
In other words …
Tap into what's already labeled as "important" in their mind.
Discovering these RAS hotspots … and tapping into them … is "Secret #2."
I call it "Step Two: Message."
Will the Client Pick YOU?
After dealing with hundreds of people who hire writers, I've discovered that all of them have a similar "RAS hotspot" in their heads. They are looking for certain skills, qualities, and attitudes in writers.
Specifically, there are seven major things they want to see before they will hire you.
For example, they want to know if …
you're a pain in the backside to work with …
and they need to know if you can string a few words together into clear sentences …
and they gotta be able afford you …
and …
As part of my Roadmap to getting clients and enjoying the writer's life, I've designed an info packet template that triggers their RAS hotspots.
I don't have time to explain it now, but you can download a summary here.
The bottom line is that you must know exactly what is "important" to them. When you do, they'll pay attention to you, hire you, and come back for more.
What Ducks Taught Me About Landing Clients
Now, let's wrap up with "Secret #3."
In 2001, we lived in Mesa, Arizona. Esther, our oldest daughter, was 7. Joshua, our son, was 5. They loved feeding the ducks in a pond close to our house.
One day, we took a loaf of bread and walked to the pond. Just as we got there, we saw another family on the shore. The ducks were close by, eager for an afternoon snack.
Their little 5-year-old suddenly grabbed two chunks of bread, and runs toward the ducks screaming "I'm going to feed you!!!!" while throwing chunks of bread at them.
Of course, the ducks bolted, taking flight and disappearing. If a wild, screaming child came running at me, throwing something, I'd want to bolt too!
Our son, Joshua, stood there stunned. "Where de duts go, Daddy?"
I smiled. "Come with me, son. I'll show you something magical."
We walked to the far side of the pond. A few ducks were hiding out behind some reeds.
I took the bread and carefully threw a few pieces as far out into the water as I could. I stepped back and waited.
Seeing the food was safely in the water, a brave duck came over and snatched. He then quacked, telling the others lunch was served.
A few more came over. I stepped up and once again tossed out some bread … only this time a little closer to shore.
More ducks, more quacks … more bread … closer and closer each time.
Pretty soon, the whole flock was on the shore, not five feet from us. I handed the bread to my son. "There you go. Just do what I did and you can lead them anywhere you'd like."
He looked like the Pied Piper, leading 50 ducks around the pond.
What made the difference between my son and the other kid? Didn't the first child have bread? Didn't he want to feed them? Weren't the ducks hungry?
Yes!
The difference was in how the bread was presented.
This is my final secret for you. I call it "Step Three: Match."
It's not enough to know your strengths … or to know exactly what your clients want … you must know how to present it to them.
You can throw large chunks of bread at them and scatter them … or you can get them to follow you anywhere you want to go.
So, now you know my secrets …
Step #1: Market
Step #2: Message
Step #3: Match
When I realized that attracting clients was really this simple, my business took off like a rocket ship.
The system I built around these 3 Secrets has allowed me to enjoy the writer's life, working from home, and spending a ton of time with my family, for more than 11 years.
I want you to enjoy your dreams and live the writer's life, too.
For the next few days, I'm offering a special year-end discount on my entire program, Getting Clients Roadmap. To get the full details, click here now.
Plus, I'm not just giving you a screaming deal, I have an insane bonus for you that will help you land clients faster than you thought possible.
Click here to see how to create your personalized Roadmap with my help.
Before you go, I have one more treat for you …
Tomorrow, I'm going to turn you over to Sherri Caldwell.
Sherri has utilized my 3 Secrets to create an incredible success story … and she did it just this past year.
I think you'll be amazed at what you can do when you have my Getting Clients Roadmap in your hands.

The Professional Writers' Alliance
At last, a professional organization that caters to the needs of direct-response industry writers. Find out how membership can change the course of your career. Learn More »

Published: December 22, 2016