A Copywriter's Unexpected Success Achieved in Just 13 Days Using This Secret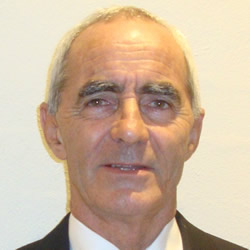 John Brewer
I'm proud of a new writer I know.
Very proud.
The source of my pride is my wife, Jean Brewer.
Why? Because she's made a gigantic step toward achieving copywriting success, even though a couple of years ago she hadn't given the writer's life much thought.
It all began at AWAI's 2015 FastTrack to Copywriting Success Bootcamp and Job Fair when Jean accompanied me halfway around the globe to Delray Beach, Florida. (We live in Australia.)
Although she's proofread and edited more than 200 articles and projects for me, Jean couldn't muster the courage to start her own writing business.
But what Jean saw at Bootcamp impressed her … and changed her life. It impressed her so much she became obsessed with becoming a resume writer.
After returning from Bootcamp, Jean went on to complete the AWAI Resume Program. But she didn't do anything with it … yet.
One passion fades. Another takes bloom.
I should point out: Jean had been a real estate consultant for many years but had come to the stage where she lost all passion for her job.
Inevitably, the day finally came when she'd had enough and quit.
With much prodding from me, Jean decided to swallow her fear and take the plunge. She started her new business venture as a resume copywriter.
Believe it or not, on her first day as a copywriter, she landed a paid resume for a friend.
"Yay, first project, first payday."
Day two and another paid resume from a second friend.
It was on the second day of Jean's new copywriting career, I made her a promise to encourage her. I told her if she could land eight paid projects in two weeks, I'd buy her the car of her dreams.
Much to my amazement (and great pleasure), Jean did it! She landed eight paid projects in just 13 days.
How was my wife able to get eight projects so quickly?
Copywriting success comes through passion … and taking action.
In her first week as a copywriter, Jean replied to many adverts from several online resources. From that start, she landed three steady clients.
Each of the three clients wants consistent ongoing projects. This has created a full-time business for Jean in less than two weeks.
When I asked Jean for advice to members like you looking to achieve the writer's life, here's what she told me …
"Don't be a scaredy-cat like I was. Put yourself out there … and just do it."

The Professional Writers' Alliance
At last, a professional organization that caters to the needs of direct-response industry writers. Find out how membership can change the course of your career. Learn More »

Published: December 12, 2016