The Truth: Are Web Copywriting Opportunities Still Hot?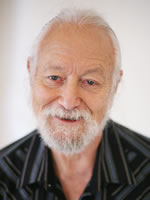 Will Newman
I received two "heaven-sent" emails recently.
The first was from a reader of The Writer's Life who was very interested in using web copywriting to achieve her own writer's life.
This reader — let's call her Susan — was very interested in pursuing a career as a web copywriter. But as with many people beginning on the road to the writer's life, she was uncertain if she could make a living at it.
She wondered if there were enough jobs she could tackle and be successful.
You might ask why I feel an email like this is "heaven sent."
Well, I love being able to help readers and AWAI members with answers to these very important questions. And I wanted to give Susan solid answers to her questions and not generalities.
Within a couple of days, the second "heaven-sent" email arrived from Pam Foster, who serves as AWAI's Director of Copywriting Training. In addition to being my friend, Pam is an outstanding web copywriter and a certified SEO web specialist as well.
It's as if she'd hacked into my email and knew what Susan was asking.
Pam had been doing some research on just one well-known freelancer job site to answer a similar question.
In looking at just that one site, she unearthed a gold mine of opportunities.
Here are some of the web copywriting opportunities she found, quoted directly from the job site. (I've changed company names for two reasons I'll give a little later.)
MARKETING COPYWRITER
XYZ Heating, Air Conditioning, Plumbing, & Electric — Chicago, IL
Ability to produce well-written targeted copy for a variety of print advertising campaigns, web pages, blogs, and online marketing materials with emphasis on SEO …
COPYWRITER/COPY EDITOR
We are looking for a Copywriter to wordsmith existing web content, taking more technical copy and ensuring a softer, consumer-facing voice …
SR COPYWRITER
Big Major Retailer — Houston, TX
Create Web content that converts browsers to customers and brand loyalists. Comfort working in and across numerous platforms on the Web. Work extremely well …
DIGITAL COPYWRITER
Hi-Tech Firm, Digital Copywriter — San Francisco, CA
Edit short and long-form web pages, campaigns, emails, etc. The Copywriter will be responsible for helping advance the creative charge in our expanding role …
FUNDRAISING COPYWRITER
Well-Known Zoo
Email, web, social media, direct mail, and printed publications. The Fundraising Copywriter researches, develops, writes, and edits compelling content in digital …
COPYWRITER FOR DIGITAL DESIGN
Work with Digital Copy Director to create and maintain global writing guidelines for all digital platforms (emails, apps, web, more).
BUSINESS/TECHNICAL FREELANCE COPYWRITER
Biz Group is seeking an experienced copywriter to create original web-based content for a variety of clients in various industries, along with occasional …
And these were just a few of the listings from one online job site.
Now, you might be wondering why I changed the company's names? I did so for two reasons.
One, competition. The Writer's Life has several thousand readers. If you're a well-trained web copywriter, and wanted to apply, so might several other readers, creating a competition. And that isn't the purpose of this article.
Two, and more important, by the time you read this essay, more than likely, these opportunities will have been snatched up. You see, demand is so high, companies quickly grab up the well-trained web copywriters as soon as they can.
But not just any web copywriters — web copywriters who understand the secrets, strategies, and tactics that produce results.
The good news is, the demand for well-trained web copywriters will continue to grow. So while these jobs might have come and gone, there will be plenty more opportunities. The Internet has created a need for high-quality web writers that will not be filled for a long time to come.
We've talked a lot about writing for the Web over the last few weeks. Comment below and let me know if you're considering making this your path to the writer's life.

The Professional Writers' Alliance
At last, a professional organization that caters to the needs of direct-response industry writers. Find out how membership can change the course of your career. Learn More »

Published: December 26, 2016