B2B Copywriter "Stalled" in His Writing Business Works with Business Coach and …

Lands the Largest Copywriting Job in His Career — So Far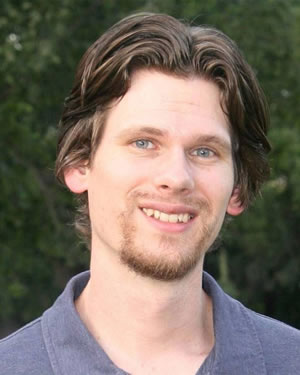 Joseph Cole
It happens to copywriters all the time. They have some initial success in attracting clients. But then they plateau … they're stuck at a certain level of income and can't seem to break through to the next level.
Joseph Cole was in that position until recently for his freelance copywriting business. He had one client on retainer and had done many small one-off projects for a variety of clients. But he wanted more. And he couldn't figure out how to make it happen.
"I really didn't have a system to acquire new prospects or to acquire new clients that I felt was working for me. I was just scattered and trying different things here and there and I wasn't happy with it — it wasn't steady enough for me to really rely on," says Joseph.

"And I knew that to go to the next level in my business, I had to take this knowledge and really, like rubber meets road, make it practical in every week, everyday routine that brought new work in, so that I could grow it because I really want to grow this copywriting business."
Joseph decided he needed a coach to point him in the right direction and guide him to landing the next high-paying copywriting job … and the one after that … and so on.
That's when he heard about Ed Gandia's B2B Biz Launcher program and signed up.
Ed's program, also great for beginners who haven't even had their first client, offers customized guidance from a real pro who has walked the "B2B path" and achieved great success. Working with Ed, you can accelerate your progress, avoid costly mistakes, and drastically reduce the risk of failure.
For Joseph, Ed's coaching was the breakthrough he needed.
"I don't know if it was maybe two months into the program I landed a corporate client, and that's another goal that I've had for three years that I had never attained," says Joseph.

"This is the largest client in terms of their revenue that I've ever had. So that happened right after our sessions on warm-emailing new prospects. As soon as [Ed] taught those classes, I put it into practice and I sent those warm e-mails out and positioned myself as a copywriter for companies that want to sell to nonprofits, and I got work," says Joseph.

"Like it was amazing to me how easy that process was. I didn't have to, I don't know, stand on my head and do acrobatics to show them my value. They knew what I did, they understood the value, they needed help writing, and they have a ton of work."
The interactions Joseph had with Ed were key in helping him improve his interactions with clients.
"More than anything, I think coaching provides me focus. I know what to do next and I have a sounding board to see how I'm doing and that I stick to a method to see it through, to see fruit from it," explains Joseph, who adds that being in a group of like-minded writers (there are 50 spots in the program) was essential also.

"I could probably figure out some of these things and learn them on my own by trial and error. But with this group and especially with [Ed], I get answers very quickly. Nothing is a 100 percent guarantee obviously. But when you have experience like Ed has and experience like my colleagues have in this group, all of their answers are backed up by what has happened, what they've seen, what they've experienced," says Joseph.
You can join Ed Gandia's B2B Biz Launcher program right now and get the guidance you need to create your own roadmap to building a successful, high-income writing business.

The Professional Writers' Alliance
At last, a professional organization that caters to the needs of direct-response industry writers. Find out how membership can change the course of your career. Learn More »

Published: December 12, 2016