"Best of the Best" Copywriting Tips to Use in 2017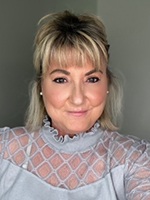 Is Donald Trump reading these emails?
Can your copy pass the Perry Mason test?
Not having this in your sales letter will hijack response
The six-figure copywriter's slacker "crib sheet"
More copywriting resources at your disposal
You may still be celebrating the holidays today. Or if you're like me, you may be using today to recover from the hectic pace and chaos that seems to happen this time of year. If you are, I'm going to ask you not to rest too long. You see, in six days from now, we'll be ushering in a New Year.
Besides popping champagne and singing "Auld Lang Syne" to celebrate 2017, right now is a great time to start prepping and planning for a stellar year for your freelance copywriting career.
I'm going to make that planning a little easier too. Today's issue is a look back at the highlights from some of The Golden Thread's most popular posts. One is controversial, sparking "why are you writing on politics" replies. But as you'll see, the issue wasn't about politics at all.
Other "best of the best" articles include pointers on the right way to use testimonials … tips from an expert email copywriter on working just 10 minutes a day … and techniques to eliminate your prospect's doubts.
I'm going to give you the highlights from each issue; you can read the full essays at your leisure.
So let's take a look back at a few of the articles from 2016 that resonated most with readers.
I can't say for sure, but he probably should read The Golden Thread. What I do know is that President-elect Trump sticks with one-syllable words and simple sentences such as, "We have a real problem."
When University of Pennsylvania linguistics professor Mark Yoffe analyzed many of Donald's speeches, he found his Flesch-Kincaid grade level score was 4.2. As you know, here at AWAI, we recommend you use the FK score on all your work. The ideal reading ease range is 60% to 70%. The ideal grade level score should be 7th to 8th grade (7.0 to 8.0).
Professor Mark Yoffe summed it this way, "Trump uses words the way a good salesman would. Repetition of phrases and important words, simplified speech: These are the keys to a good sale."
Your takeaway from this article: The FK score is a powerful tool. If you aren't using FK scores on everything you write, you are doing yourself a disservice. Worse yet, you're probably leaving lots of money on the table not only for your client, but also for yourself.
Remember the famous TV show from 1957 about a lawyer who defended falsely accused people of crimes and always won?
Although email marketing wasn't invented then, the show titles could easily be email subject lines. Titles such as "The Case of the Golfer's Gambit" … "The Case of the Midnight Howler" … "The Case of the Bogus Buccaneer" … and "The Case of the Velvet Claws."
But the real heart of the show was how Perry managed to solve every case by showing the jury an overwhelming amount of proof.
Your takeaway from this article: Not having enough proof elements in copy is inexcusable. Keep these eight points handy and use them as a checklist to ensure your copy is filled with proof.
I'm seeded on dozens of e-letters, which means I get to read not only that publisher's editorial content but also their sales promotions. I'll be honest; I'm a little alarmed. I often see sales letters without a single testimonial.
I don't know why this is happening. It's a BIG mistake, because not having testimonials is the easiest way to hijack sales.
WikiJob, the UK's largest graduate jobs website did an A/B split case study test using testimonials. Sales Page A had no testimonials. Sales Page B had three lines of customer testimonials. The results? Sales Page B increased sales by 34%.
However, it's not enough to include any ol' testimonial. Nope. Your job, dear copywriter, is to find the ones that:
Overcome buyer skepticism
Act as a great selling tool
Persuade and prove to the prospect the benefits are true
Your takeaway from this article: Always do the extra work necessary to get engaging testimonials.
Email copywriting expert Ben Settle tries his hardest to not work more than 10 minutes a day. And so far, it's working. Believe it or not, he makes almost half a million a year working this way.
How does he do it? He follows a simple formula that consists of these five steps:
Find a market to sell to
Build an email list of these people
Find or create an offer (i.e., something you can sell) they will want (and are willing to pay for) and put it on a web page
Send your list an email every day sending them to the above page
When someone buys, sell them something else
Your takeaway from this article: Once you have the above set up, it's not only possible but realistic to get paid more than many doctors do while working less hard than a bum rattling a cup full of sticky pennies on the street all day.
These are just a few of the "best of the best" from our The Golden Thread archives. After the holidays are through, take some extra time to look back through past issues and make sure you are using the key takeaway points from each one.

The Professional Writers' Alliance
At last, a professional organization that caters to the needs of direct-response industry writers. Find out how membership can change the course of your career. Learn More »

Published: December 26, 2016