CPA Leverages Her Expertise for a New Career as a B2B Writer

Expert Coaching Plays a Key Role in Her Copywriter Success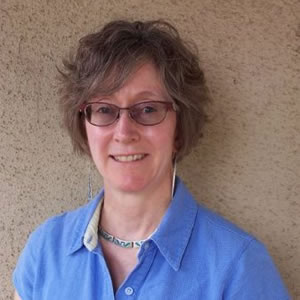 Liz Farr
After 11 years working full-time as a Certified Public Accountant, Liz Farr was facing burnout.
"I knew I didn't want to spend the rest of my working life putting numbers on tax returns. I wanted a way to make money, yet be able to have a life of my own," says Liz. "Also, my husband is nearing retirement, so I wanted to be able to spend more time with him. I wanted to be able to travel more, to visit friends and family, to ski in winter and hike in summer. To have a life beyond work, eat, sleep. And to have a career that would allow me to live where we wanted, not just where we could both find jobs."
But this AWAI member has a plan for achieving her writer's life … and her past job experience has been a huge asset in her new freelance ventures.
Liz, who had written a lot in her work as a CPA and in previous jobs, started studying copywriting not long ago. With her background, she felt B2B writing in particular was a good fit. Soon she identified her niche: helping professional service members, like CPAs, with their marketing. Then she started hunting for clients.
"One day I saw a podcast in my LinkedIn feed that caught my eye. It was an interview with a website developer who works with accountants in New Zealand, Australia, Canada, and the U.S. What he said resonated with me: that most websites for accountants look the same and are from the point of view of the CPA only, completely ignoring what a potential client might be looking for. I checked the box to follow this website developer's company. A few hours later, I noted that he had looked at my profile on LinkedIn," recounts Liz.

"I knew I had to take action that afternoon, and powerfully. I didn't think I was ready, but I jumped at the opportunity that had just dropped in my lap. I pulled together my notes from a course on Warm Email Prospecting from Ed Gandia, and put together an email immediately, exactly following his template. And I got a response!"
Within 10 days Liz met with the client by phone. Turns out he was looking for an accountant who knew U.S. tax law who could also write, which fit Liz perfectly. He needed weekly blog posts written. At first, Liz was hesitant — she'd never written a blog before. But she went for it and sent in samples and …
"To my surprise, writing those posts was a lot of fun! When we spoke again, the only questions were how much did I charge and can I do this on a weekly basis?" says Liz.

"I quoted a pretty low price — I know I could have asked for more and gotten it — but I also understood this was an applied learning opportunity. And it was a retainer. And there was a probability of doing more work for this client. So far, I've done three months of weekly blog posts, and just sent in an invoice for the first three months of 2016."

"Landing my first client has given me a tremendous boost of confidence. It's also given me clarity about what I should focus my writing business on, at least initially. And it's even helped me with burnout."
That's not the only development. Liz has also changed day jobs to a part-time position at a new CPA firm. She'll be doing her usual tax work but also helping them with their marketing, updating their website, writing blog posts, and customizing their newsletter. She's also free to seek freelance work in her off hours with other CPA firms with the blessing of her boss.
Liz's next goal is a big one.
"I did commit to my boss that I would stick around for at least one more busy season and really that's to help him out because I think that I could probably make more money doing full time copy writing," says Liz.

"I am planning on retiring from public accounting as soon as I can after April 15th. I just can't wait!"
To help make that happen, Liz invested in a coaching program, B2B Biz Launcher, with B2B copywriter and consultant Ed Gandia.
Ed is an experienced business-building coach. He works specifically with B2B copywriters to help them land their first two or three clients and break through the $1,000-per-month income ceiling.
He has an excellent track record of helping our members get results. And his coaching is very specific to B2B copywriters. Working with Ed is one of the reasons Liz feels confident she can go full-time as a freelancer very soon.
To find out more about B2B Biz Launcher, go here.
Keep in mind that there is strict limit of 50 for this program, to ensure everyone gets personal attention and coaching from Ed. So be sure to check out all the details on the program now.

The Professional Writers' Alliance
At last, a professional organization that caters to the needs of direct-response industry writers. Find out how membership can change the course of your career. Learn More »

Published: December 13, 2016