How Determination and Persistence Led This Copywriter to $10,000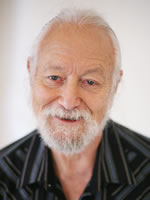 Will Newman
Yesterday, I gave you a glimpse of the opportunities available for web copywriters and even shared how you could get training on the seven hottest projects. If you didn't get a chance to read about the training, go here.
Today, I want to share with you how one AWAI member and rising star copywriter took advantage of the opportunities he came across at AWAI's annual FastTrack to Copywriting Success Bootcamp and Job Fair. I know I consider him a friend. His name is Jon Stoltzfus.
I met Jon in 2014 when he attended his very first Bootcamp. He impressed me by how determined he was to succeed as a copywriter. That determination came across when I saw his disappointment at that Bootcamp when his name was not called as a winner for any of the AWAI Spec Challenges.
That spurred him to work harder. And his work paid off. Jon not only won one of the specs at Bootcamp 2016, he won big.
Jon was the winner at this year's Bootcamp of the highest copywriting prize, AWAI's $10K Challenge.
Mark Ford interviewed Jon not long ago, and I'd love for you to hear what Jon says about his success.
Click here to go directly to that interview.
Let us know what you learned from Jon's success that you can apply to your own quest for the writer's life. Comment below.

The Professional Writers' Alliance
At last, a professional organization that caters to the needs of direct-response industry writers. Find out how membership can change the course of your career. Learn More »

Published: December 27, 2016