Nurse-Turned-Copywriter to Be Published in a High-Profile Book … Lands Her First Freelance Client … and Is in Talks for Several More Projects in the New Year

She Says One Thing She Learned at Bootcamp Has Been Key to Her Recent Copywriter Success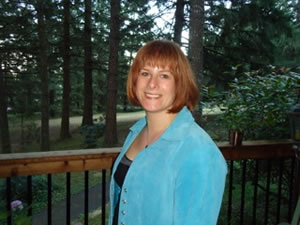 Caroline Wheeler
There was one piece of advice from AWAI's FastTrack to Copywriting Success Bootcamp and Job Fair in 2016 that Caroline Wheeler really took to heart: Always say "yes"!
And now it's really paid off in a full roster of projects on tap in the coming year.
First, Caroline is writing a chapter for Authentic Messengers' book of inspirational nurse stories called Nurse Sparks. It's a perfect fit for Caroline, who was a nurse for 25 years and now a healthcare copywriter. She's using her work experience to bolster her copywriter success — perfect!
"Each nurse who writes a chapter will have an hour interview on their radio, be featured in a two-page spread in their magazine, and can participate in speaking engagements," explains Caroline. "Nurse Sparks launches in May, the e-book in June, available through Amazon. We will receive royalties and can also sell the books ourselves."
Caroline landed the project by connecting to the organizer of the book through LinkedIn, Anita Stewart. Turns out they had both worked at the same hospital in Oregon. And beyond being a published author, Caroline looks forward to helping people by passing on vital information and advice in her chapter, which is about her time as a hospice nurse.
"Writing this chapter will increase the awareness of hospice, and maybe also its use. Too many patients are admitted 'at the last minute,' families didn't know about it, and doctors can be reluctant to place their patients on hospice (they are meant to heal their patients and some feel they are giving up on them)," says Caroline. "Being a part of this book enables me to perhaps dispel some myths about hospice, help others see that it is not depressing, and that the benefits of this free service are numerous."
For Caroline this is a huge milestone for her copywriting career, which is just getting off the ground. But this early win is just what the doctor ordered.
"It feels awesome! I've been published before, a qualitative research study from my nursing degree, and have always enjoyed writing, but to write a chapter in a book like this is simply awesome," says Caroline. "I have touched the lives of my patients and their loved ones in my work, now I can reach a much wider, bigger audience in a positive manner."
It's been a busy time for Caroline. She met a potential copywriting mentor who asked her to become her copy cub — and she went for it. Her website promoting her writing services will be up before Christmas, ready to draw in new clients. And she's also writing a travel article about a restaurant.
"An acquaintance of mine owns a lovely restaurant and guestrooms on a local river, nine miles from my home. Although she has no current marketing budget, she's good friends with the owner of Oregon Coast and Mile by Mile magazines … so, who do you think is now going to write a feature article on her river inn?!" says Caroline.

"The icing on the cake is my new mentor has very successfully promoted many restaurants/inns and will help me every step along this path as it develops!"
As if that wasn't enough, Caroline has been out networking for even more potential projects. A recent call with the new president of Portland Chapter of the National Association of Professional Women yield possible future work.
"Can you believe what business she owns? Content marketing in many areas, including healthcare and wellness!" explains Caroline. "She wants to talk in January due to my 25 years as a RN, and my newly-acquired copywriting skills. I will be sure to refer other AWAI writers to her as her needs arise. :)"
Caroline attended AWAI's FastTrack to Copywriting Success Bootcamp and Job Fair in 2016 and came out with a clear idea of how to work towards the writer's life and achieve the copywriter success she's had so far.
"Keeping forward momentum after Bootcamp, a positive attitude, doing something every day towards my writing career/business, and taking advantage of opportunities has paved the way for these good things," says Caroline.
You can follow in Caroline's footsteps by joining us for Bootcamp 2017. You'll learn what works from the best copywriters in the industry … meet one-on-one with the industry's top marketers and publishers ready to hire AWAI-trained copywriters … and much more.

The Professional Writers' Alliance
At last, a professional organization that caters to the needs of direct-response industry writers. Find out how membership can change the course of your career. Learn More »

Published: December 28, 2016