Career Coaching, Networking, and Persistence Helps New B2B Freelancer Land Multiple Copywriting Jobs … with More on the Horizon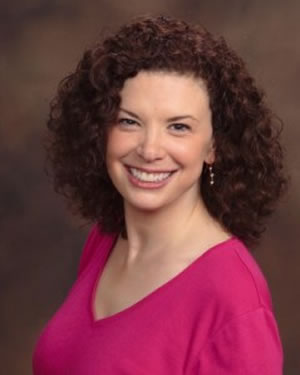 Adria Schmedthorst
It can be tough to get that first client. But once you do, it gets so much easier to land the next one, and the next one … and so on.
For Adria Schmedthorst, she contacted dozens of potential clients by email before landing her first project: writing blog posts once or twice a month for a healthcare IT company.
Landing that first client was huge. But she needed help to make it happen. She had the writing skills but didn't know how to present herself to potential clients.
That's when she decided to invest in coaching with B2B expert Ed Gandia, who specializes in helping new B2B copywriters launch their businesses and pull in a high income as a freelancer through his B2B Biz Launcher program.
After that first client things snowballed for Adria work-wise. And now, she has a full plate, with ongoing projects and clients in several niches, including financial, natural health, and B2B.
"Two are in the healthcare IT (electronic healthcare records) niche and one is a peer review company. For these companies I've written blog posts, email campaigns, white papers, brochures, and data sheets," says Adria.

"I also landed one of the largest medical device companies in the world as a client. I've since written their company style guide, brochures, corporate speeches and communications, and re-written their European catalog. I'm also now working with another medical device company writing their case studies."
Adria has also seen great results from attending events, especially AWAI's FastTrack to Copywriting Success Bootcamp and Job Fair. There she networked with fellow copywriters and submitted spec assignments (essentially "tryouts" to show them your skills) to some potential clients.
One client she landed through Bootcamp was major news and financial publisher Newsmax.
"Newsmax is going great. My first project with them was lift notes and my contact said to stay tuned for more projects to come. I love working with them.

"I have also since heard back from my spec for Advanced Bionutritionals and they are planning on using me for a test project like lift notes or a short sales letter.

"My contact also put me in touch with a chiropractor/coach he used to work with who needs copy. He gave me a personal introduction and it looks like I will have an opportunity to work with them through a re-launch in the new year."
As if that wasn't enough, after meeting fellow AWAI member Les Worley at Bootcamp, he referred Adria to an agency he's been working with and …
"The meeting with the agency went really well. They have a healthcare IT company that needs a major amount of writing. We are starting with a white paper and will be doing e-books, case studies, etc.," says Adria.
For Adria, working with Ed Gandia proved to be a major turning point. He provides hands-on, personalized coaching in finding clients and then communicating with them in such a way that they hire you.
Ed's program, B2B Biz Launcher, is open now to new students. But there are only 50 spots so that everyone gets personalized coaching from Ed.
If you want to have a breakthrough with your freelance B2B career, be sure to check out B2B Biz Launcher here.

The Professional Writers' Alliance
At last, a professional organization that caters to the needs of direct-response industry writers. Find out how membership can change the course of your career. Learn More »

Published: December 14, 2016