Web Copywriting Success Story: Going from Layoff to Life-Changing Opportunity in 3 Months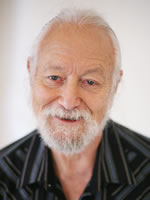 Will Newman
Over the past four days, we've talked about the immense opportunities writing web copy offers. (Click here, here, here, and here if you missed those essays.)
But can you really achieve the writer's life as a web writer?
Today, we're going to hear about an AWAI member who did just that when she turned a layoff notice into a life-changing opportunity … using web writing to power her success.
Her name, Shelley Jacobson.
Not that long ago, Shelley was at a crossroads in her career. She'd just been laid off from FOX Interactive after some corporate shuffling.
"I thought my writing career was over," Shelley said. "Not so. AWAI helped me reinvent myself with world-class training and coaching that enabled me to kick-start my copywriting career into high gear!
"Thanks to AWAI, I'm able to stay true to myself by doing what I love."
Today, Shelley works full-time as a freelance SEO content writer in her native Canada and New York.
Search Engine Optimization, or SEO, content writing helps clients appear higher in the rankings on search engines like Google. This drives more web traffic to their site.
In this e-commerce age, this service is much in-demand.
"I've always been very competitive, which is probably why I enjoy SEO content writing," explains Shelley. "I love researching and dissecting my clients' competition. It enables me to build a stronger keyword strategy and helps my clients rank higher than their competition."
Shelley writes SEO and regular Business-to-Consumer and Business-to-Business web content for clients in alternative health, medical technology, fitness consulting, food and beverage, and search engine marketing.
And it doesn't stop there. While at a recent FastTrack to Copywriting Success Bootcamp and Job Fair, Shelley met several of the marketers with tables at Job Fair.
And less than three days after the event, three of them had contacted her about new projects.
Shelley wants to be more than a freelance web copywriter. Aside from offering coaching and consulting to clients, she's also started up her own agency, Killer Copy 4 U. She works with fellow freelance pros to help clients with web design, website audits, coaching, and consulting.
Above all, she loves the flexibility of her writer's life.
"If my day is going to be broken up with an appointment … I just get up earlier and put in the hours I need for the project I'm working on.
"I also love the fact I've never missed any of my daughter's basketball games because of a work schedule conflict.
"To be honest, I still can't believe I'm able to make a good living without putting in long office hours. It's incredible! I'm still waiting for my feet to touch the ground."
Web copywriting guru Nick Usborne helped Shelley get started. He tells that not long after Shelley made her first contacts with prospective clients, she got offered a $30,000 web content contract.
Shortly after, she landed a $40,000 contract.
When Nick last heard from Shelley, she was so busy, she had to hire her fourth employee.
Yesterday, I gave you the link to Nick and Rebecca's webinar where he told Shelley's story … as well as giving valuable strategies for becoming a successful web copywriter.
And as always, I'd love to hear your thoughts on any of this week's essays. Comment below.

The Professional Writers' Alliance
At last, a professional organization that caters to the needs of direct-response industry writers. Find out how membership can change the course of your career. Learn More »

Published: December 9, 2016