Just do these two things to win …
Step 1: Slay the Beasties …
Step 2: Switch on Secret #1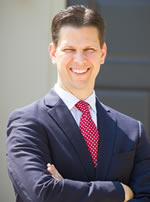 Joshua Boswell
Our little beasties … the things holding us back from living the writer's life … are:
Roadblock #1: Uncertainty
Roadblock #2: Self-Doubt
Roadblock #3: Isolation
So, how do you take them down?
One simple swipe of the sword will do it … because, like all fears, these Roadblocks are cowards.
We have coyotes around our place here in the country. They run in packs and love eating sheep, goats, chickens, coons, and just about anything they can get their fangs into.
But, they're actually cowards. If a coyote approaches you and you turn and run, they will hunt you down, wear you out, and devour you.
But … if you start ranting and raving and waving your arms and aggressively approach them, they will turn tail and run.
The fears I'm calling Roadblocks are the same. Cower from them and they will eat you alive.
Face them and suddenly your fears will fear you.
How do you face them?
Your primary weapon is: A Roadmap.
A few years ago, we bought a new wheat grinder for making our own flour.
It came with an instruction sheet that did NOTHING for us. It was totally confusing and useless. Since we are related to the main customer service/repair guy at the company, I called him up and said, "Dave, your instruction sheet is TERRIBLE. I'm a writer and can fix that."
"That would be awesome. I spend most of my time answering questions about this amazing grinder and repairing things caused by customer ignorance."
I rewrote the whole instruction sheet, and sent it off to him.
Six months later, a package comes in the mail. It's a brand-new Bosch mixer with all the gadgets. There's a note from Dave, "Joshua, haven't answered a question about the grinder in months … and repairs are down by 75%. Thanks for updating the instruction sheet."
You see, a clear, simple, powerful Roadmap removes all the barriers. It makes success possible and probable. It makes life simple. It gives you 100% confidence. It allows you to reach out to others and ask for help because you know what you're asking help for and where you're going.
But, it can't just be any old Roadmap.
It must:
Be proven to create the desired results
Be truthful, telling things as they really are … no fluff, hype, or nonsense
Break things down into tiny, clear, bite-sized pieces
Include support from reliable trail guides … you gotta have a team that can help you adjust on the fly (no plan ever works out perfectly, right?)
This kind of Roadmap does not allow you to break through the barriers … it removes them or simply gives you a way around them.
Now, we come to the 3 Secrets I promised to share with you. These are the foundation of the Roadmap that I used to get started and continue to use to fuel my success in business.
Here's the first of the three simple secrets … the first element of your Roadmap …
A. T. Stewart's Secret to Your Success
We begin with a story about A. T. Stewart.
In the mid-1800s, A. T. Steward learned a valuable lesson that will help you live the writer's life.
As a young boy in Ireland, he saved up $1.50 and decided to try his hand at selling merchandise.
He spent $0.87 (more than half of his money) on buttons and string.
Then, he went door-to-door and tried to sell his goods.
The result?
A complete and total failure.
Instead of giving up, he said,
"I'll find out what the housewives really want and sell that."
He did some research and discovered a known demand.
Using the last of his money, he bought things that were really wanted. Of course, he had no difficulty at all in selling them for a profit.
He said about this experience, "I will never gamble again in business. I will first discover the demand of the market."
Years later, his grandfather insisted that A. T. become a minister. He attended school for that purpose, until he realized he was not cut out for the "cloth."
He decided to work with another kind of cloth — the kind women used to stay fashionably dressed.
A. T. moved to New York with some Irish-spun Belfast linens and laces (a known demand) and opened a shop on Broadway, A. T. Stewart & Co.
The rest is history.
A. T. built the largest merchant business in the world focusing on his strengths and a known demand.
Embedded in this little story is the secret to living the writer's life.
Can you see it?
There are three major parts. These three parts make up "Step One" of my simple system to help you obtain time and money to enjoy the lifestyle of your dreams. It's "Secret #1."
I call it: "Step One: Market."
What I mean by Market is this … Before you can become a successful copywriter, you must first know three things:
First: Your personal strengths.
A. T. focused on his abilities to sell, understand customers, and his connections with foreign fashion that were in demand.
Second: The known demand.
What do people secretly crave that they can't get? A. T. discovered that American women wanted foreign fashions and goods at a reasonable price.
Third: The intersection between your strengths and the known demand.
A. T. had access to Belfast linens and laces and knew how to sell them.
Simple, right?
Yes! But too many copywriters fail to identify their strengths and match them up with a profitable niche.
The result?
They flop around for years wondering where the clients are.
They're selling buttons and string to a market that doesn't care!
The solution, of course, is to pick a niche that has a high demand for copy, right?
True enough but, there is something most copywriting and marketing gurus aren't telling you.
Not everyone can write for every market.
Just like A. T. Stewart was not cut out for the ministry, so you might not be cut out for health or financial copy (or, you might be).
The point is this:
The beginning of all great copywriting careers is to know your personal strengths and then play to those strengths.
If you don't start off discovering your strengths — then you might spend weeks, months, and years building up your business and chasing down a niche, only to discover that either you hate it, or the clients in that niche hate your work, or both!
So, how do you discover your strengths? How do you pick a profitable niche and play to your strengths?
And, once you have your strengths and your niche locked down, what do you say to clients to get them to hire you?
That, my friend, is what we'll talk about when we return tomorrow. It's contained within "Secret #2" …

The Professional Writers' Alliance
At last, a professional organization that caters to the needs of direct-response industry writers. Find out how membership can change the course of your career. Learn More »

Published: December 21, 2016