Are You Ready to Tap Into a $300 BILLION Opportunity?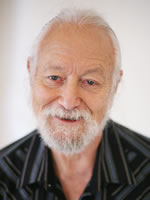 Will Newman
I've already admitted to you (as much as I hate doing so) that I'm something of a dinosaur when it comes to online copywriting.
But I'm learning. And the more I learn, the more exciting this opportunity is.
Why's it so exciting?
Let me ask you this …
How would you like to tap into a market that in 2014 had a value of over $300 BILLION?
That's the total value of Business-to-Consumer e-commerce in the United States that year. The truth is, that number is only expected to grow. For instance just this year, on Black Friday, the day after Thanksgiving, online sales have been estimated at around $3 billion.
And if that's not astonishing enough, Business-to-Business e-commerce amounted to almost $6 trillion!
To top that off, Statista estimates there are over 205 million digital shoppers in the United States.
I know this enormous market sounds great. But you might be sitting there wondering how you can tap into it.
Well, our friend Nick Usborne tells us you can take advantage of dozens of ways of making money writing for the Web. Since I don't have a lot of room to go into detail, I'm just going to go over 12 of these quickly today. But I want to give you a glimmer of the number of different ways you can make money writing for the Web.
What I love about these web opportunities is that if one way doesn't suit you, another will. For example, if you don't like writing long online sales copy, you might love writing much shorter social media posts.
But I'm getting ahead of myself here. Let's take a quick gander at different ways you can build your writer's life writing web copy. As a web copywriter, you could specialize in writing …
landing pages and sales pages
homepages
blog posts
online content pages
promotional and informational emails
e-newsletters
video scripts
product descriptions
lead generation pages
company information pages
social media content
buyer's guides
These are just the major categories of web writing. Like I said, in this field, with so many opportunities, you don't have to write types of copy you don't want to.
But many web writers "specialize" in all of them … increasing their opportunities for a good payday.
And speaking of "payday" …
What could you expect to earn if you jump on this web opportunity?
Nick tells me the industry standards for web copywriters run …
Online sales letters: $2,000-$15,000
Complete website: $5,000-$40,000
Online content: $100-$500 per piece
E-newsletters: $400-$2,000 per issue
Social media: upwards of $2,000/month
Emails: $100-$1,000 per email
Video Scripts: $100-$500 per minute
Of course, what you earn will depend on experience, how extensive the job is, and other factors.
But a huge factor in your favor if you're just breaking in is the "numbers."
In the U.S. alone, over 28,000,000 companies need web copywriters. And they don't have copywriters in-house.
That means plenty of web-writing opportunities for you if you look beyond the e-commerce giants.
Tomorrow, I'm going to tell three of Nick's tips for getting your first clients … and I'll also give you a resource for finding out more about how you can take advantage of this remarkable opportunity.
Until then, let us know if you're thinking about web writing as your pathway to the writer's life. Comment below.

The Professional Writers' Alliance
At last, a professional organization that caters to the needs of direct-response industry writers. Find out how membership can change the course of your career. Learn More »

Published: December 7, 2016