How I Rediscovered One of My Greatest Loves at Copywriting Bootcamp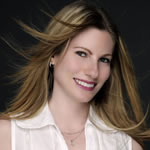 Candice Lazar
I've met plenty of readers who don't like writing. But I don't know any writers who don't love to read.
As the little sister, I was eager to read because my big sister was already doing it — never mind that I was only four.
I flew through my lessons (thank you, Dad, for those treasured memories) and within a couple of years, I was borrowing her Sweet Valley High books … though I couldn't quite comprehend them. When my father would ask what I was reading about, I'd tell him, "It's hard to explain."
Thirty-plus years later, I still love to read. Yet I freely admit I hadn't been doing it justice these days. I view it as a luxury, so I'd often save it for late at night — and fall asleep doing it. Or I'd get online, go through Google news and social media, and that constituted what I think of as my "elective" reading for the day.
That changed recently when I became aware of what a disservice I've been doing to myself.
At AWAI's FastTrack to Copywriting Success Bootcamp and Job Fair, Brian Kurtz gave a presentation about six legendary copywriters.
If you don't know that name, Brian was the Executive Vice President of Boardroom Inc., and helped create tens of millions of dollars in revenue by selling newsletter subscriptions and consumer books.
Though some of legends wrote 100 years ago, their lessons endure. The art of persuasion hasn't changed. We can all learn much by reading their works.
I learned something else at Bootcamp. A panel of direct-response marketers told me the most important thing for a copywriter to bring to the table is a strong Big Idea.
And as we know, Big Ideas come from doing research … and research involves reading.
I suddenly, urgently realized from these lectures that I needed to be reading more.
Truly reading. Not quick news hits, Buzzfeed articles, or other people's anecdotes. I need reading materials that will help me be a better copywriter.
Things like:
The works of the copywriting legends. I'll be revisiting some and reading others for the first time.
AWAI materials. As a member of Circle of Success, I have unlimited options available to me. I typically use the AWAI resources as an on-demand library, accessing what I need when I need it. But now, I'm going to read through programs a little at a time, even if they're not immediately relevant.
Curated news stories. Daily emails from websites like Nextdraft and Daily Pnut have stories that are a little more thoughtful than the ones on the big news websites. They encourage me to see things differently.
Quality fiction. No more saving it for a late night "treat." I'll be reading it during wakeful hours without guilt, because good writing is good writing, regardless of the subject. (By the way, several of our AWAI instructors recommend reading Young Adult fiction. These books are great examples of the clear writing copywriters should aspire to.)
I'm currently figuring out how to organize this reading.
Though I haven't settled on a routine yet, I'm having fun experimenting — and I'm grateful that copywriting has led me to rediscover one of my greatest loves.

The Professional Writers' Alliance
At last, a professional organization that caters to the needs of direct-response industry writers. Find out how membership can change the course of your career. Learn More »

Published: December 28, 2016