A Special Holiday Message From The AWAI Member Services Team
AWAI Member Services is your trusted resource, standing by for any questions you have about all things AWAI.
You can meet the team and hear the heartfelt messages they have for you during this holiday season by watching their video below.
And remember, you can reach Member Services Monday through Friday from 8:30 a.m. to 5:00 p.m. Eastern — by clicking here or calling:
Local: (561) 278-5557
U.S. Toll Free: (866) 879-2924
For the holidays, AWAI Member Services will be out of the office from December 22nd returning back on January 3rd. But Member Services Staff will monitor emails and voice messages so that you never have to wait for the resources you need.
Happy Holidays … and Happy New Year!
The Fastest Way to Guarantee Your Success as a Professional Copywriter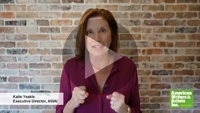 If your goal is to become a professional, highly paid writer … but you're frustrated by the pace at which you're learning … this high level hands-on training program will not only speed it up dramatically it will give you EVERYTHING you need to assure your success this year.
Every resource is available at your fingertips along with live learning, guided mentoring sessions, professional copy reviews, access to clients, FREE admission to Bootcamp and more! But spots go fast.
Here's how to reserve your place.
Published: December 16, 2016