3 Surefire Tips for Getting Your First Web Copywriting Clients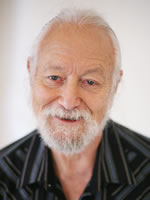 Will Newman
Yesterday, I gave a brief intro to the opportunities web copywriting offers you for claiming the writer's life.
Those opportunities sound good, but …
… how the heck do you find clients?
Well, I'll tell you how.
But first, I've got a confession. I'm basing yesterday's and today's essays on a webinar Nick Usborne and Rebecca Matter did a couple of weeks ago.
So, I'm not relying on my knowledge of web copywriting for the answer. (I admitted I'm dinosaur yesterday.) Instead, I'm tapping into Nick's extensive knowledge and experience.
He is, after all, the top web copywriting expert out there.
Nick gives three simple tips for finding your first clients when you're breaking into web copywriting. Here we go …
Web Client Tip #1
Go through your Rolodex
Okay, few people own a Rolodex anymore. (I won't say anything about my wife's.) But we know what Nick means.
Go through all your contacts. Make a list of everyone who owns a business. Or who has influence in a business that might need a good web copywriter. (That's you … even if you're just starting out with the right training.)
Think about your social or service clubs. Or your church. Or golf or athletic club.
Who do you know who might need a web writer?
Do not expect to finish this list in 10 minutes. Or even a day. Give yourself a couple of days. Carry a pen and pad. When you run into people, think, "Could this be a possible first client?"
Keep that pen and paper handy by your bed for names that pop into your head.
Web Client Tip #2
Look to smaller, local companies to start your career
A common, career-stalling mistake many beginning web copywriters make is wanting the biggest, best clients to start.
(My experience: Often the biggest are not the best.)
So, don't expect to start out writing web copy for Amazon. Or Ford. Or other big names.
Start local. Start small.
You're building your portfolio while you learn. Plus, you might start earning a huge amount of money too.
And if you make a slipup? Smaller clients won't notice because your web writing is better than what they already have.
A huge advantage with smaller companies: When they grow because of your ever-increasing skills, you gain their loyalty. They'll stick with you as you raise your rates.
Web Client Tip #3
Reach out to potential clients
Here's Nick's three-step strategy for reaching out to potential web clients …
Draw up a list of prospective clients from the prior tips. Go to their websites. Check out the contact page.
Send a two or three-line message asking for the name and contact information of the person responsible for digital marketing.
Email that person with a short inquiry email. Here's Nick's sample email for reaching out to "strangers":
Hello,

My name is Maximillian Coffey. I would be really grateful if you could give me the name and email address of the person in your company responsible for hiring freelance online copywriters.
For contacts you know personally, you can tweak the opening based on your relationship.
Bonus: Web Client Tip #4
Follow up
I'm going to add a fourth step Nick doesn't have. When you get a response, follow up!
Many beginners get stuck somewhere around Nick's third and my fourth step. They've done all the preliminary work … then doubt sets in.
"What if no one responds?"
"What if they don't like me?"
Don't let doubt stall your quest for the writer's life!
Potential clients won't know you're ready and able to lead their online marketing campaigns … unless you let them know you are.
What we've talked about today is only the bare bones of what Nick and Rebecca talked about in their webinar.
If you have even the slightest interest in writing for the Web, I urge you to click here to listen to the recording of their webinar.
Nick discusses his strategies for maximizing your web-writing income … and next steps to take right now to start on your web copywriting career.
Plus, Nick dispels common myths about web copywriting. And, you'll sit in on an extensive Q&A.
You have absolutely nothing to lose. And who knows? This could be your first step along the path to a very successful web copywriting career.
Tomorrow, we'll meet a copywriter who took that first step after a crushing layoff … and learn how she's doing now …
Until then, we'd love to hear your comments and questions. Comment below.

The Professional Writers' Alliance
At last, a professional organization that caters to the needs of direct-response industry writers. Find out how membership can change the course of your career. Learn More »

Published: December 8, 2016