Engineer Turned Freelancer Finds B2B Copywriter Success as a "Translator"

Her Clients Value Her Ability to Make Technical Lingo More Readable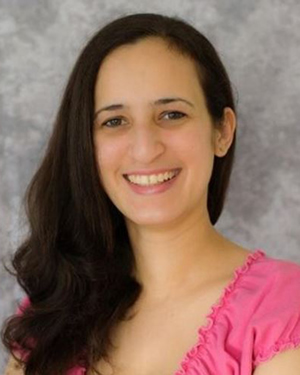 Daniela Llanos
One of the best ways to kick-start your freelance copywriting career is to leverage your past work experience. Your knowledge of the industry … trends … the "lingo" … and products can be very attractive to potential clients.
For B2B copywriter Daniela Llanos her 10-year career as a mechanical engineer working on HVAC (heating, ventilation, and air conditioning) and plumbing systems has put her in prime position to land clients in that niche.
"I focus on companies in the industry, in the construction industry, because essentially their target is the engineer," says Daniela. "So I'm very familiar with what their target needs and what their target wants. My approach to them is that I am a member of your target audience, so I can write for you."
And Daniela has been busy. She's writing blog posts, articles, white papers, and case studies for a variety of clients. And it wasn't just her background in engineering that has helped. Many engineering companies struggle in making their marketing appealing to their prospects. But it's not a problem when you have Daniela, a writer who understands engineering, on board.
"I found when approaching companies that a lot of the white papers get written internally. I've actually, as an engineer, had to read quite a few of them, and they are hard to read," says Daniela.

"Even though it's technical, we still need it written as easy to read as possible. I'm trying to make my clients understand that they need to write these things in a way that engineers can read it quickly and understand it quickly because honestly if it's too much trouble, we just put it aside."
Daniela had been struggling with her freelance career. She had studied a lot about B2B copywriting. But she didn't know how to move forward and was too intimidated to reach out to clients.
Then she started working with Ed Gandia through his B2B Biz Launcher program.
Ed works with small groups of committed B2B professionals. And over a four-month period, he walks them through a results-focused system he's developed and refined over the past 12 years. You end up with a roadmap that provides step-by-step direction for landing B2B clients and boosting their income.
For Daniela, it was a breakthrough. After going through the program she was able to land her first client … and all those that came after.
"I realized actually from my initial time as an engineer that the most that I learn and the further that I go is when I'm working with someone," says Daniela. "When you're doing a course you're not really getting feedback per se, you're getting information and you're applying it, but then you're not sure, 'Am I applying it correctly?' Having that person to walk you through or to help you out is what I really needed.

"I was more confident with my positioning, and as of now I have a clear sense of direction, which I didn't have before. Just as any business you need to have a clear sense of direction and sometimes you need help. And this is definitely the kind of help that would grow people's businesses — as opposed to just, you know, as I say, trying to figure it out on your own."
For more details on Ed Gandia's B2B Biz Launcher program, you can go here. There is a strict cap of 50 participants for every session of Ed's program. So if you're at all interested, you should take a closer look now.

The Professional Writers' Alliance
At last, a professional organization that caters to the needs of direct-response industry writers. Find out how membership can change the course of your career. Learn More »

Published: December 8, 2016