What Got You Here, Will Not Get You Where You Want to Be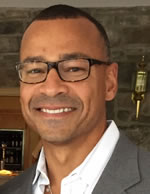 Ted Capshaw
We aspire.
We aspire for a better life. A life filled with more time. A life fueled by a sense of purpose … of accomplishment. A life of financial freedom that creates choice.
But we don't act. Nor believe in ourselves.
You've no doubt reached a certain point in your copywriting career, but now you aspire to reaching the next level. And to do so, you must realize that …
… what got you here, will not get you there.
The truth is, the only way to get there is to change both your approach and mindset.
New Year. New you, right!?
For many of us, the New Year brings about new goals, a spurt of inspiration, and a renewed source of energy.
Does that sound like you?
Unfortunately for many, if not most, either the inspiration or the energy don't make it until Valentine's Day. It's mostly because we lack purposeful activity … the very thing that gets you to your destination.
Going into this New Year, and as you continue your journey to build the writer's life, I want you to think about four things.
First, sustained incremental change delivers results.
Let me give you an example. I wanted to get in better shape. Instead of throwing out some wild goal, I simply said, instead of doing 20 minutes of cardio a day, I'll do 21 minutes.
Doable. Incremental. Sustainable.
Now ask yourself, "What could you do incrementally every day that will get you closer to achieving your goals?"
Remember, long-term consistency always trumps short-term intensity.
Second, when setting your goals do two things.
Write them down and then tell someone you love and respect about your intentions.
Many studies prove writing down your goals and revisiting them regularly improves your chances of achieving them greatly.
Also, when you tell someone you love and respect what you hope to achieve, you add another layer of accountability.
Holding yourself accountable is one thing, but having to answer to another person will surely raise the bar.
Third, remember your mindset is more important than what systems or techniques you adopt to achieve goals.
Again, take losing weight as an example. There are a ton of different diets, drinks, pills, and workouts to help us lose weight. Some of them may work for you, but only temporarily.
Instead of adopting a new workout, adopt a new mindset that is centered around being a healthier you.
Another great example of this is time management.
In my line of work — which is helping people achieve their full potential — I'm often asked about ways to manage time better.
My answer is these three words: "Just do it." You could use a pocket calendar, Evernote, Microsoft Office, or only check and respond to emails at certain times a day … whatever your flavor.
But I add this caveat: If you do not simply focus on being a more organized person, it won't matter what system or technique you adopt. You will still be an inefficient scatterbrain.
And Fourth — perhaps most important — I want you to think about and really connect with why you are aspiring for whatever goal you've set for yourself. Or the level of writing success you want to achieve.
Whether it be more money or time, losing a few pounds, or connecting with someone. Think about why. And then go a deeper. And then, another layer deeper.
As an example, and sticking with the all-too-popular losing weight goal, most people simply say, "I want to look better or feel better."
But when I probe them further on why, then I might hear, "I want to feel better. To have more energy."
Probe a little more and then they may tell me, "I never have enough energy when I get home from work."
In just a short period of time, the real "why" is revealed.
They've been neglecting their kids because they're so exhausted from their jobs. Now, wanting more time with your children is an excellent reason to lose weight!
Do these four things and 2017 will be the year You Get There.

The Professional Writers' Alliance
At last, a professional organization that caters to the needs of direct-response industry writers. Find out how membership can change the course of your career. Learn More »

Published: December 30, 2016