Why You Must Ignore the Fussy English Rule Makers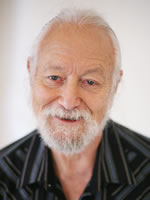 Will Newman
I often get asked what qualifications are needed to be a good copywriter. This is a classic example … AWAI member Nate asked a crucial question:
"One thing I come across again and again is advice to edit, to clean up grammar and spelling. That's a fantastic goal, but I come to copywriting with only a high school English class worth of grammar knowledge. Can I make it as a copywriter with only this background?"
Nate wrote me about his "problem" after reading an essay I'd written. In it, I said the number one secret to successful copywriting is to write. Every day if you can.
Then I told you to polish what you've written, to make it as tight as possible.
Do you need more than your high school English class to do this?
A high school English background is not enough to be a successful, six-figure copywriter.
It's too much!
What I mean is simple.
You don't have to have a degree in English to write effective advertising copy.
You don't even need to have finished high school.
Effective copywriting is not about grammar, punctuation, and pleasing your high school English teachers.
Don't take my word for it.
Michael Quinion is a highly respected Cambridge University educated British word expert and author. With those credentials, you'd expect him to be a stickler about grammar. Here's what he says:
"A writer who fixes too much attention on the correctness of his punctuation, or a reader who does the same, is missing the point. The job of text is to communicate, not satisfy pedantic [picky] rule makers."
Your job as a writer is to communicate. And as a copywriter, your job is to communicate that you (your client) has a solution to one of your prospect's urgent problems.
You're not out to be complimented on your great command of the English language.
You're a problem solver.
"Perfect grammar — whether written or spoken — never solves a problem. It doesn't make a person more creative or a better thinker. It can't turn a bad idea into a good one, or an unclear thought into a clear one. It doesn't guarantee that we will be understood."
This is from copywriter Stuart Froman, whose clients include Chevron, Levi Strauss, and many high-tech firms.
How to silence the voices of your English teachers
You've just heard two writing experts tell you that perfect grammar doesn't ensure perfect copy.
You've been hearing this message all along from AWAI. But still … you have this image of all your English teachers standing behind you, looking at everything you write. In my case, the sisters at St. Brigid's School taught me English in 7th and 8th grade. Talk about a burden!
But I did quiet those voices. How can you? Here are three strategies that should help:
Choose one of the two quotes you just read. Print it out. Tape it near your computer monitor. When you get stuck worrying about being perfect, look at the quote. These experts are giving you permission to communicate … and not achieve perfection.
Know when to strive for a "kind of perfection." Like we're saying, you don't have to have perfect grammar and punctuation in advertising copy. But you can't have errors that'll slow (or worse, stop) your prospect from reading. Do not worry about these problems while you're writing. Catch and fix them when you edit.

Get your copy read by supportive readers. (Do this after you've reread and re-edited your own copy several times.) You want two types of readers.

First, friends and family who'll give honest assessments and not just say, "This is great." Ask them to point out rough spots, places where the copy doesn't say what you wanted it to. And ask them to point out any problems with grammar and construction that caused them to stumble or pause.

Second, get your copy reviewed by fellow copywriters in the AWAI support forums.

But avoid the nitpickers in both cases. People who love to point out the smallest errors in grammar. Or who'll tell you to use "whom" instead of "who." That type of person.
They'll only revive the voices of the English teachers you've banished. They'll make you doubt yourself.
The finicky nitpickers might be correct in grammar.
But as you've just learned, being correct about grammar doesn't mean you're communicating best.
I've enjoyed visiting with you this week. And I hope to see you again next week when we talk about a core secret to successful copywriting. Until then, please comment below and let us know your thoughts about "writing perfectly."

The Professional Writers' Alliance
At last, a professional organization that caters to the needs of direct-response industry writers. Find out how membership can change the course of your career. Learn More »

Published: December 16, 2016