You Can't Become Great at Copywriting Unless You Practice Writing Every Day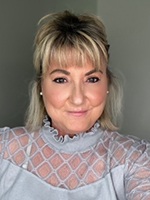 There's always one critic who is the harshest
Being nitpicky is more destructive than helpful
Keep at it until your writing becomes more fluid
Practice every day: Create your own writing website
No one likes getting critiques of their writing, not even seasoned pros.
But the truth is, getting your work critiqued is necessary if you want to grow and become not a good, but great copywriter. Being critiqued means swallowing your pride. It means accepting someone else's point of view. And mostly, it takes courage. Because let's be honest; it stings when someone hacks away at your work.
In my early career years, there was one critic in particular who was always tough on whatever I wrote … much more than anyone else. Luckily, I've found a way to silence this person.
The critic I'm talking about is my own self. You probably know what I mean. Don't you find yourself judging your work more harshly than others, maybe even more than what your clients might do?
As I was trying to learn copywriting, I had this terrible habit of reading over whatever I wrote several times. And each time, I would pick it apart.
I guarantee I'd find something … some section of copy, some word, some sentence that if I had just tinkered with it a bit more, it could have been much better.
Maybe it's an obsessive-compulsive thing … or maybe it's the pursuit of perfection … whatever the reason, it's not a healthy thing to do. In fact, no matter how well intended, "nitpicky" comments are the worst.
They just aren't helpful. At the time, I didn't realize that material comments mattered the most. You know, the ones that can improve or hurt response rates.
Fortunately, I found a way to silence my inner critic. When I found myself picking every paragraph and sentence apart, that was a sure sign to step away and let things rest so I could clear my head.
Sometimes, depending on deadlines, that rest period was for a day or two. If the schedule was tight, I would force myself to step away at least for one hour and do something relaxing, like take my dogs for a long walk.
But there's another way to stop being a nitpicker. It comes from competency. You see, the truth is, the only way to get over destructive nit-picking is becoming great at writing.
Want to guess how you become great at writing? You have to write every day. For beginning writers, if you don't have clients, take the time to write every day.
One of the best practice exercises ever invented is writing out sales letters by hand. Find one that is working and just start rewriting every line by hand.
You think I'm joking? Just recently, I read a post by "A-list" copywriter, Marcella Allison who was doing this very thing. She was handwriting line-for-line a two-year successful health sales letter. If an "A-list" copywriter is taking the time to do this, don't you think you should do the same?
What happens when you practice the art of writing is that you reach a level of competency where little things don't bother you. In other words, you wind up silencing your worst critic: YOU.
It seems magical, but what's really happening is you become more fluid in your word choices and writing. You worry less about nit-picking and concentrate more on BIG things that really matter, such as headlines, transitions, tone of voice, offers, and the close.
Your takeaway for today: Write every day. Whether it's handwriting a control, a poem, or short stories … just write. Trust me, with daily practice, you'll go from good to great.

How to Write Your Own Money-Making Websites
Learn how to write an information website in your spare time and earn $1000, $3000, even $5000 a month in passive income. Learn More »

Published: December 5, 2016