4 Powerful Ways to Grow Your Freelance Business with Twitter — Right Now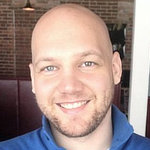 Henry Bingaman
When I attended the Web Copywriting Intensive in Austin a few years back, I talked to a few of the speakers and attendees about Twitter.
The conversation seemed to go one of two ways …
"Oh, yeah, Twitter is a great business tool."
Or …
"I don't understand the point."
Now, of course, Twitter's been in the news — a lot. And for good reason.
It already has over 317 million users (up from around 6 million in 2009). And it's nipping at the heels of other social-networking sites like Facebook and LinkedIn.
Here's how Twitter works.
Once you set up your Twitter account, you can start following other Twitterers. As a follower, you can see their tweets — or content updates. If they, in turn, follow you, they can see your tweets.
When Twitter was first created, it was used to share with your friends what you were doing "right now." Like most things online (including the Internet itself), users had their own ideas on how to use it in other ways.
And while you do still see the occasional tweet that reads, "Eating a burrito for lunch," or "Just dropped my phone in the toilet," most updates have a much more national and intentional focus.
You don't have to look any further than the way Twitter has been used in the political world — by all sides — to see its lasting impact and power.
And for us freelancers, Twitter provides four powerful opportunities …
Twitter Opportunity #1: Research
Perhaps the most powerful use of Twitter for any business is insight into what people are talking about right now.
In fact, Twitter's slogan is "See what's happening — right now."
Where Google results are days old, Twitter search results will have been posted just minutes before.
The old copywriting proverb talks about "entering the conversation in the reader's head." And what better way to find out what that conversation is about than to see it for yourself … right now, in real time?
Let's say you're writing a sales letter for a brainstorming/mind-mapping software company called Mindjet. You want market research on the product and the brand.
You'd simply go to Twitter and do a search for the company's name to see what people think about the product, and what phrasing they're using to describe it.
Here's results right now for Mindjet:
"Mindjet is handy for diagramming as you brainstorm."
"Starting a new knowledge inventory project with Google Forms and Mindjet MindManager this month, looking forward to it!"
"If you like MindNode, you'll love Mindjet MindManager."
If you're writing the sales letter for a new Mindjet product, how valuable would just these results be? You know what people are saying about the product, how they're using it, and which competitors' products they're considering.
And if you wanted to talk directly to any of these people about their experience, you could!
Twitter Opportunity #2: Get Real Answers
Let's say you have a question that you need to answer quickly. Your first instinct is to open Google or Yahoo and type in keywords.
That approach usually works. But you're not asking a person. You're asking a computer to run your keywords through a complex algorithm and deliver results that are, mathematically speaking, the most relevant.
Math, no matter how sophisticated, doesn't beat a human mind. And Twitter is a collection of people.
You type in a question and post it on Twitter, wait 10 seconds, and often, at least one of your followers will give you an answer. And more times than not, you'll get many answers.
And every Twitter response will be a human answer to your question. No offense to the geniuses at Google, but real people answer questions better.
Twitter Opportunity #3. Expand Your Influence
It's never been so easy to gain followers starting an email list from scratch.
On Twitter, users are constantly looking for new people to follow. And when you're being fed into people's Twitter streams, you have a unique opportunity to prove your credentials.
If you're genuinely helpful on Twitter, or if you can show you know what you're talking about, people respect you and look forward to your tweets.
When your followers like something you said, they "retweet" you, or quote you in their own tweets.
This exposes you to their network of followers who, if they also like what you said, begin following you and spreading your message to their followers.
In just about three months on Twitter, I've gained 540 followers. That number is still growing. When I started, I was growing by one or two followers a day … but because of the way Twitter works, I'm now gaining an average of seven followers a day.
A good portion of the people I follow, and those who are following me, are other freelance copywriters. I've even connected with one Twitterer/copywriter who suggested we work on a joint project.
Twitter Opportunity #4. Drive traffic to your website
Twitter's an easy way to drive targeted traffic to your blog or a website. A month after I joined Twitter, I began posting links to one of my websites every time a new article went up.
In just over 30 days, I increased my daily traffic by 300%.
As a freelancer, you can't jump on every new platform that comes along. One of your most valuable skills is managing your time wisely.
But play it right, and Twitter offers an amazing ROI for your time.

The Professional Writers' Alliance
At last, a professional organization that caters to the needs of direct-response industry writers. Find out how membership can change the course of your career. Learn More »

Published: January 3, 2017