A Master Copywriter's Shortcut to Being Believed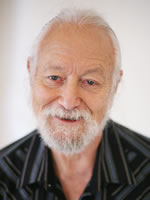 Will Newman
If you're going to be a successful web copywriter, when can you ignore the foundational principles of persuasive copywriting?
I ask this because it's something I've seen many times.
Too many people who write for the Web feel they don't have to apply the secrets, strategies, and those foundational principles that underlie all successful copywriting. (Or maybe they don't even know them — trained web copywriters are hard to find!)
But ignore the principles at your peril!
One of those core ideas I see violated all too often boils down to how to get the reader of your web copy (or all copy, for that matter) to believe you … and believe in you.
Remember: You have just one job as a copywriter. Get your reader to take action.
This action can be to buy your product. Sign up for your conference. Vote for your candidate. Donate to your cause. Request more of your information. Or click another link.
But regardless of what you want him to do, you must get him to believe: Believe in your product. And believe in you.
Getting him to believe in your product is largely the function of the "formal proof" you offer in your copy.
But that's not what I'm going to talk to you about today. Believing in your product is secondary to getting him to believe in you. After all, if he doesn't believe in you, how do expect him to believe your formal proof?
And you must get your reader to start believing in you from the very first words he reads.
How do you do that?
You can't outright tell him. You know how you respond when someone says, "You can trust me." Your defenses immediately pop up.
So, you don't tell your reader to believe in you. You let your words do it.
Here's how this works. Read this short passage …
The largest investment banks in the world are amassing their forces for a concentrated, all-out assault on one particular sector.

It could mean billions of dollars in profits for them.

But more importantly, their moves in the market could hand you a quick 50% gain in the next 30 days.

And as their market assault gains momentum, I'll show you how you can leverage their positions to multiply your own gains. In fact, you could easily see gains of 1,500% or more …

… enough to turn a basic $5,000 investment into $75,000.
Pretty good copy. But it lacks something crucial to get that "he knows what he's talking about" response from the reader.
It's too general. It lacks specific details. It gives the impression the copywriter doesn't really know the subject that well.
Now look at copy the same copywriter wrote after revising this promo with specific details …
Investment banks are making an end-run on the markets right now. It's a move that's estimated to put $31 billion in their pockets.

If you're thinking of goliath investment banks like Goldman Sachs … J.P. Morgan Chase … Bank of America … Morgan Stanley … Deutsche Bank … Barclays Capital … Credit Suisse … you wouldn't be off the mark, as you'll see in a minute.

They've already created over 1,574 new positions for traders, just to execute this end-run. They've already set up 97 new trading desks at key locations from Houston to Singapore, Hong Kong, Sydney, and Calgary. All in the last 14 months. It's a record rate.
This short copy tells us the writer truly knows what's going on.
We get that from the specific details he uses: numbers, names, and even a reference to "new trading desks."
We absorb it subconsciously without the copywriter having to say, "You can believe me" and stimulating skepticism.
"Show, don't tell." You've heard this many times, I'm sure.
Here's why: Psychologists Loftus and Bell ran studies in the 1990s on mock trial testimony. Results showed that the greater the specificity, the more believable the testimony.
Specific details give your reader a reason to believe you … and reasons to believe in you.
Who do you believe? Someone who tries to wow you with words like "magnificent," "stupendous," or "unbelievable?" Or someone who gives you details and specifics? Let us know by commenting below.

The Professional Writers' Alliance
At last, a professional organization that caters to the needs of direct-response industry writers. Find out how membership can change the course of your career. Learn More »

Published: January 6, 2017