Arnold Palmer's Secret to Copywriting Success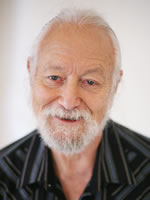 Will Newman
We lost what felt like a relentless number of remarkable people in 2016. One, a gentleman on the golf course and off, was Arnold Palmer.
So, I was saddened when I learned of his passing earlier this year. But he left a legacy that can be best summed up in a quote of his.
"The more I practice, the luckier I get."
Arnold Palmer's secret to his success is your secret as well.
Practice.
But what and how do you practice for copywriting?
For starters, if you're studying any of the AWAI programs, many of them have practice exercises. Those are a good start.
But if you aren't studying one of those programs — or if you want to truly leverage your study time — you should be looking at other ways of practicing.
And what should you study?
As an AWAI member, you get daily practice samples in your email. Every AWAI email you receive is a model of effective copywriting. Look at how they're constructed. Look at the words used. Study the subject lines.
If the emails link to a landing page, click on the link.
Study that landing page. Print it and copy it longhand. (We talked about the effectiveness of this strategy called "structural priming" in a previous The Writer's Life. Click here to read it.)
AWAI offers other great sources of practice. For example, the Hall of Fame Letters provide real, top-performing promotions from a wide range of niches to read, study, and copy longhand for practice.
Then, look beyond AWAI's offerings. Go to websites of well-known and successful direct marketers. When you go there, subscribe to these companies' newsletters.
Doesn't this mean you'll get more marketing emails?
Lucky for you, yes.
This is what you want. Even if you're not interested in their products, the emails and landing pages provide excellent examples for you to practice and learn from.
I'm only going to recommend three direct marketers at this time. I know they have outstanding promotions.
Agora Financial Publications
Agora is one of the two top newsletter publishers worldwide. Look under the "Publications" tab on their menu for a listing of their free newsletters.
NewMarket Health
NewMarket Health, a subsidiary of Agora Publishing, is home to five information products and five nutritional/health products. Click on the info products to subscribe to free e-letters.
While you're looking at the info product pages, click on any headline that advises you to "Watch Now" for excellent examples of powerful, effective Video Sales Letters (VSLs).
Bottomline, Inc.
Bottomline (previously Boardroom) publishes newsletters and books on a wide range of topics, but focuses on health, money, and making life better.
The link I've given you is for their free e-letters. But while you're at their site, take a look around. In fact, look around on all the sites I've mentioned. You'll find some of the best web copy written today.
I haven't included links to other outstanding direct marketers such as Weiss Research. They focus on individual niches like financial, and I wanted to suggest broader offerings.
Research to fill in a missing "link"
The most successful copywriter writing today is Clayton Makepeace. Successful in terms of money he's made his clients. And money he's earned himself.
A few years back, you could download Swipe Files from Clayton's website — The Total Package. These included his own samples and those of promos he felt were top-notch and worth studying.
But, alas, he no longer offers those Swipes. However, if you search the Internet for his name, you may come across a few of Clayton's personal promos to use for practice.
If you're able to find any of the promos he's written, grab them. Read them. Study them. Copy them longhand several times.
You'll be practicing and learning from the "best of the best." And you'll find the more you practice your copywriting, the luckier you'll get in your career.
So, are you practicing your craft of copywriting? If so, how are you doing it? Tell us by leaving a comment. And if you really want to learn from the master of copywriting, Clayton Makepeace, you can do so in one of the most beneficial ways possible: Join his Alliance. As a member, you'll be on the fast track to living the writer's life because of everything you'll receive, including hot seat critiques of your copy by Clayton, his analysis and break down of copy, sneak peeks at projects he's currently working on, and so much more.
But here's by far one of the biggest advantages of joining The Makepeace Mastermind Alliance: You'll become part of Clayton's "go-to" group of copywriters. This is the only place he looks when he needs to hire someone to take on a project for him. And, it's the exclusive group of copywriters he recommends to his colleagues as well. All the details, including how to reserve your spot, are right here.

The Professional Writers' Alliance
At last, a professional organization that caters to the needs of direct-response industry writers. Find out how membership can change the course of your career. Learn More »

Published: January 9, 2017