AWAI Member Uses "Shortcuts" to Contact and Land His Ideal Clients … and Run His Writing Business Efficiently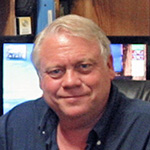 Steve Maurer
When you become a freelance writer, your writing talents are just one part of your success. To bring in a high, steady income, you need to pay attention to the "business" side of things like finding and landing clients, like setting your fees so you get the money you deserve, managing expectations as far as schedule, and more. Having these systems in place will make your freelance career run smoothly and reduce your stress when it comes to managing your business. Not only that, you'll also show your potential clients how professional you are, and they'll find you easy to work with.
You don't have to figure out how to set up these systems on your own. Instead take a shortcut and use the 16 proven templates for effective client communication found in the AWAI program, Essential Templates for Your Copywriting Business.
For AWAI member Steve Maurer this program was invaluable when he was just starting out as a freelancer, providing him a huge boost of confidence.
"When I first began building my business, I was at a loss for words when interviewing a prospect. You know the feeling. You want them to call … but what if they DO!

What will I say? Will I look like a newbie? Yikes!" says Steve.

"The first time I used a template to guide a call, the client couldn't stop talking. She got that excited. They probably gave me information they didn't realize or intend to divulge.

And I looked like a pro. Using the New Prospect Intake Checklist, I asked the questions … the right questions. And the person who asks the questions owns the call."
Steve continues to use the program regularly.
"The Email Inquiry Template sets up your first call. It's an easy way to sidestep that first email that says, 'What are your rates?' Instead, you say you would love to help them and that the best way to start is with a phone call," explains Steve. "After getting them pumped up about the project with your new prospect checklist, then you discuss rates or proposals. By the way, using that template allows you to set the time for the call. I give them a few time slots and let them choose. This keeps me in control of my schedule. And … it lets them think they are in charge.
Another big benefit, says Steve, is that these templates don't just get you new work … they land you jobs that you'll enjoy and that pay well.
"I have clients because of using the templates. In fact, I'm getting ready to write for one today. Just as important, the templates have helped me avoid clients that would have been hard to work with.
The template and checklist help qualify the prospect.
Using them has saved me from bad jobs more than once," says Steve.
The Essential Templates for Your Copywriting Business kit includes six project management templates, including the Invoice Template (for billing like a pro), Project Terms of Agreement (which clearly outlines the scope of the project), and more. There are also six powerful copy roadmaps like the Project Quality Checklist, which keeps you from making embarrassing mistakes in your copy, and the Creative Brief, designed to help you understand the client's prospect better. There are another four bonus templates too, including one that helps you create emails to prospect for new clients effectively.
All in all, these templates will become vital parts of your successful writing business.
"If you're new to the copywriting biz, especially contacting prospects and winning jobs it's invaluable …" says Steve.

"With 16 templates, you get everything you'll need. And it promotes you as a professional, too. Essential Templates is a part of my marketing tool kit that saves time … and makes money for me."

Essential Templates for Your Copywriting Business
Look like a copywriting pro right from the start with AWAI's Essential Templates toolkit, loaded with 16 easy-to-customize versions of the most-used business forms for writers. Learn More »

Published: January 7, 2017