Embrace the Lick of elBenbo's Whip, Copywriters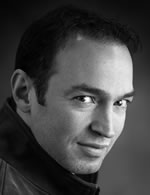 Ben Settle
"They're talking about you …" said my pal Kevin Rogers.
Once upon a time, there was a thread going in his excellent Copy Chief membership site about Yours Unruly and so, I sallied forth over to see what the wagging tongues of Copy Chief were saying.
Turns out, it was about my teaser bullets.
But, one writer also asked about my own "Email Players" newsletter.
Specifically, she said:
"I want to be a part of a community,
not feel threatened by the person I'm learning from.
But that's just me.
I don't want to be agitated constantly by a mentor …
I want to be inspired!"
My opinion?
(Which makes it a fact.)
Two things:
1. She should definitely not subscribe to my paid newsletter because I don't spend a lot of time (or any, usually) inspiring people. I'm from the Pei Mei (from the Kill Bill movies) school of teaching — and would just as soon lash you with a whip (figuratively speaking … ) to do as I command rather than try to inspire you to do it.
2. Avoiding the lick of elBenbo's whip can be harmful.
Here's what I mean:
Yes, inspiration is fun.
Yes, it can be motivating.
And, yes, it can give you the warm fuzzies.
But, it's basically like dessert:
It's tasty, yummy, and makes you feel temporarily good and energetic. But, it doesn't last long-term. And, you certainly can't live on dessert without negative consequences to your health.
Even worse:
The longer you eat just dessert, the more you crave it.
And, the more you crave dessert, the more you'll only want dessert and lose your healthy appetite for real foods — meats, vegetables, fiber, etc.
So it is with inspiration.
Don't believe me?
Then talk to anyone who recently went to a marketing event where the speakers spent more time inspiring people than teaching them anything practical. While they're there, they were probably inspired to conquer the world. But by the time they got home? Most won't do anything, and now only seek more inspiration.
Am I saying it's bad to inspire?
Not at all, my fellow copywriter.
I do a lot of inspiring.
But, I do them in my emails, not in my paid content.
Fact is, you don't have to pay me to inspire you. I'm only too happy to do it for free using my email methodology, which naturally inspires people to want to buy and take action.
Yes, I crack the whip.
But don't worry.
I promise you it won't hurt *me* at all …

10-Minute Workday
If you want to be a well-paid writer without having to land clients or spend hours every day working on your business — Ben Settle's 10-Minute Workday shows you how to create an easy email business. Learn More »

Published: January 31, 2017