Finding a Knowledgeable Companion to Lead You to Copywriting Success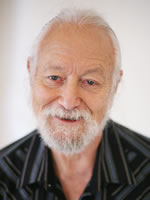 Will Newman
I've been tutoring in our school for nigh on 20 years now. I hope I'm a good tutor for the students I've worked with.
It would be easy to sit by and watch them work. And then tell them if they got the wrong answer. They could learn that way. But in trying to be a good teacher to them, I know a better way.
I guide them.
These are smart kids, so they'd probably figure it out in time. But my young friends learn faster from my guidance because I'm able to help them focus on the significant parts of what they need to learn.
If they have questions, I'm there to answer them.
If they need more clarity on a point, I can explain it in ways that are easier to understand.
And possibly most important, they feel there's "someone there for them." A companion.
A companion to help and encourage you …
So what does my volunteering with kids have to do with your copywriting success?
AWAI's Accelerated Program for Six-Figure Copywriting is the premier program for learning the absolute necessities of successful copywriting.
It's not only detailed … it's in-depth. Everything you need to get started on the path to copywriting success is right there.
(I should know; The Accelerated Program got me started down that path.)
So there's a lot to learn in the program. And doing it on your own could feel daunting. Just like the kids I tutor sometimes feel when faced with new concepts.
Think how much easier it would feel if you had a "live companion" to guide you … the way I guide my young friends.
AWAI is offering you the opportunity to have a companion just like this. An opportunity to have a companion to help you along your path to becoming a successful six-figure copywriter. Someone to help the learning be quicker and easier. And someone to question and get easy-to-grasp answers from.
This opportunity is called the Accelerated Program Live Companion Series.
Enriching your learning …
Katie Yeakle and Rebecca Matter are once again launching this extremely popular series of live webinars. They meet with you once a week for 10 weeks to enrich your learning in The Accelerated Program.
In every session, Katie and Rebecca — and often a guest Master Copywriter — discuss the key concepts in a specific part of The Accelerated Program.
Discussions like this harness a very important learning mode — listening. If you're an auditory learner, this is a crucial strategy to take advantage of. If you learn best by reading, listening is an effective way to enhance your learning and bring the information to life.
A gentle nudge to keep moving ahead …
The Live Companion Series brings you a second core benefit. Katie and Rebecca go through The Accelerated Program systematically … at a regular pace. One key lesson every week. Easy chunks of knowledge for you to absorb.
This regular schedule keeps you moving forward steadily. Making it easier for you to stay on track. And harder to let your study slide "just for this week."
We've all been there and know how quickly "just one week" turns in several months … or stopping entirely.
So instead of letting the opportunity to finish the program slip away, you'll master it in 10 short weeks.
The power of questions …
And finally, the webinars are set up so you can ask Katie, Rebecca, or their guests questions.
I've been one of those guests in the past. The questions members ask are thoughtful questions. I know most members sitting in on the series have the same or similar questions. And I bet you have them, too.
And members in the Live Companion Series get those questions answered right then and there.
What better way to get your questions answered than by asking people of the caliber of Katie, Rebecca, and the Master Copywriters who join them?
So if you're currently taking The Accelerated Program — or if you're thinking about doing so soon — please click this link to learn more about the Live Companion Series.
Please do it now. Katie and Rebecca only offer Live Companion Series twice a year … so registration is extremely limited. And you must sign up soon to get enrolled in the next series.
I hope to see you in one of the upcoming Live Companion Series webinars.
Sounds good, doesn't it? In just 10 weeks, you could be a trained, knowledgeable copywriter. So act now!
I'd love to hear how you feel you could benefit from having a companion beside you in your copywriting studies. Comment below to tell us.

The Professional Writers' Alliance
At last, a professional organization that caters to the needs of direct-response industry writers. Find out how membership can change the course of your career. Learn More »

Published: January 13, 2017