Going from "You'll Never Be a Successful Writer" to The Writer's Life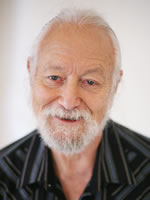 Will Newman
The other day, the folks at AWAI got a compliment from member Sherrie Roderick that I'd like to share with you.
But I'm going to do more than just share that compliment. I'm going to tell you more of Sherrie's story. I contacted her after seeing her compliment to find out a little more about her.
Why?
Because for her uniqueness, Sherrie is also a lot like you. She's a newcomer to copywriting and just beginning to learn the ropes.
SHERRIE'S OWN WORDS: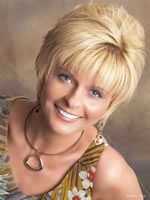 Sherrie Roderick
Let me start by saying a BIG thank you to AWAI for all you do to support writers!

When I lost my job in mid-June of 2016 as the Director of Agent Development for a local real estate brokerage, I was, to say the least, a little lost.
[FROM WILL: Sherrie felt lost for good reason. Her entire adult life had been centered around real estate. She'd worked as an agent, broker, and owner of several real estate brokerages. She even owned a title company at one time.]
I found myself truly at a crossroads. With my husband's encouragement and support, I began to research what it took to become a professional writer. My dream career has always been to become a writer.
[FROM WILL: Like many would-be writers, though, Sherrie didn't get early support. She'd been writing since middle school, having friends eager to see her next short story.
Unfortunately, her dream of being a professional writer was crushed by an uncle who said she'd never be successful at it. On top of that, her parents told her to forget writing and go into something more lucrative. Eventually, Sherrie decided to try writing again.]
Fortunately, I found the support I needed when stumbling across AWAI. I immediately became a member.

Finding a place with AWAI, my new family so-to-speak, I found the courage to press on.

I read every single email that comes out. I honestly feel like Will Newman is my personal coach.

Along with Katie and Rebecca, "mentors" who always give 110% all the time.

With only a few months under my belt as a professional freelance writer, I have two solid clients.

My very first writing pitch landed a client that pays me $1,500 a month for a weekly newsletter. The other client, a real estate agent, I knew from my previous job. I write two posts a month for his blog.

Through the AWAI training I've taken, I was confident enough to solicit business from local real estate agents by writing their professional bios.

Within only a few short months, I have brought in over $7,200 in paid fees!

When I'm not pitching for more writing assignments and doing work I already have, I'm working on my first e-book.

I'm confident if I stay focused and tuned in to all AWAI has to offer, I will complete the book.

Thank you again to everyone at AWAI.
[FROM WILL: I asked Sherrie if she had anything else she'd like to share with you. Here's what she said … ]
Let go of self-doubt. Put your best foot forward and submit. Write, then write some more, keep submitting, keep creating. Each time you write, you get better, it's never easy, but it's always worth it.
[FROM WILL: We'd love to hear your feelings about Sherrie's path to the writer's life. Comment below to let us know.]

The Professional Writers' Alliance
At last, a professional organization that caters to the needs of direct-response industry writers. Find out how membership can change the course of your career. Learn More »

Published: January 20, 2017