How Not to Bury Your Copywriting Success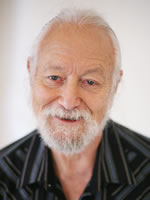 Will Newman
Web copywriting isn't anything special. Before you judge me harshly for saying that, hear me out.
The truth is, it can be something very special … If you understand and follow the "best practices" in copywriting.
If you don't, then web copywriting loses its power to help you achieve the writer's life.
I've seen this happen many times.
New copywriters who are learning and understanding foundational principles of copywriting, apply those principles to promotional letters and similar types of copy.
But when they move over into web copywriting, they don't apply many of those principles — and they should.
So, today and Friday, I'm going to review two very important "best practices" for all types of copy.
Let me start with a bad practice that can bury your copy's success.
Look at the first few paragraphs of your writing. Are you accidentally encouraging your prospect to dump your letter into the garbage or to quickly hit the back button?
Or are you fulfilling your lead's four crucial objectives:
Building a relationship with your prospect …
Developing credibility …
Establishing urgency …
And, most important, getting your prospect to read on!
If you're like most copywriters — including me — the first few paragraphs you write for your promo are what I call "warm-up copy."
Warm-up copy tries to guide your reader into what you want to say.
Maybe it explains the reason you're writing. Maybe it establishes the background for your copy. Maybe it's a personal little story you think helps get you in touch with the reader.
It tries to set the stage for what follows.
Here's an example: Let's say you're writing about a nutritional supplement. You start by explaining how depleted our food is in nutritional value. It makes sense to do this. Or so you think.
You're setting up a rationale for using supplements.
You're going to get your prospect to buy into the idea that nutritional supplements in general are needed. Once you do that, you'll "spring the trap," and get him to understand what you're selling is the best possible solution.
But what you're doing is losing your prospect.
Warm-up copy like this kills response.
Don't worry. Most writers write warm-up copy. Journalists even have a name for warm-up copy. They call it "burying the lead."
"Buried lead" hints at Mark Ford's solution
The solution to eliminating warm-up copy is to find your buried lead. And the way to find it is by using Mark Ford's "Rule of Thumb."
After you've written your copy — or at least a good amount of it — go back and read the first page or two all the way through.
Once you've read the entire page, read it again. But this time, block off the first paragraph with your hand, an index card, or your thumb. (That's why Mark calls it the "Rule of Thumb.")
If you don't lose any of your writing's power by eliminating that first paragraph, it's not part of your lead. It doesn't belong in your lead. Get rid of it. Either delete it or use it someplace else.
Do this again for the next paragraph.
If you don't lose any power by blocking it out, get rid of that one, too.
Do this with each paragraph in your copy until you get to a paragraph you feel your copy cannot do without.
That paragraph is your buried lead. Make it the first paragraph of your promo.
Most likely, paragraphs that follow this true (buried) lead are stronger than the ones you eliminated with the "Rule of Thumb." Evaluate them anyway using the "Rule of Thumb" until you feel your lead is strong enough to fulfill its four crucial purposes.
Something interesting happens after you've used Mark Ford's "Rule of Thumb" religiously on all your promos.
You write less warm-up copy.
You write it less often.
You're able to instinctually start writing leads that pull your prospect into your copy.
If you've been writing lately, go back and see if you've buried your lead on anything . If so, tell us in the comment section below how Mark's "Rule of Thumb" helped you identify that buried lead.
And if you haven't been writing lately (you should be!), we'd still like to hear from you.

The Professional Writers' Alliance
At last, a professional organization that caters to the needs of direct-response industry writers. Find out how membership can change the course of your career. Learn More »

Published: January 2, 2017