A Few Months as a Freelancer And …

This AWAI Member Has Landed Two Copywriting Jobs on Retainer and Earned $7,200 in Fees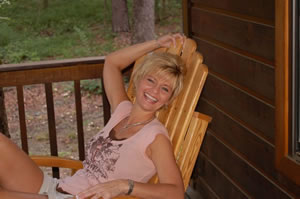 Sherrie Roderick
In June 2016, Sherrie Roderick was at a crossroads. She had lost her job with a real estate brokerage … and wasn't sure what her next step should be. But she did have an idea …
She'd always dreamed of being a writer. And now, a short time later, she's well on her way to having a solid freelance business thanks to a pair of well-paid copywriting jobs.
"I have two solid clients. My very first writing pitch landed a client that pays me $1,500 a month for a weekly newsletter," says Sherrie.

"The other client, a real estate agent I knew from my previous job. I write two posts a month for his blog. Through the training I have taken offered by AWAI, I was confident enough to solicit business from local real estate agents by writing their professional bios. Within only a few short months, I have brought in over $7,200 in paid fees!"
She says thinking about her achievements so far she's proud but it does feel a bit surreal. But she's learned the value of taking stock of how far she's come so far.
"Reading about other new writers and their successes inspired me to slow down a minute and look back over the past few months and take account of my activity," says Sherrie.

"I was just working, and pushing to make things happen, and because I hadn't replaced my full-time income yet it didn't feel like I was accomplishing enough. I quickly learned you need to celebrate the wins, even if they seem small to you. Some of us have self-talk that we are not good enough, don't know enough yet, and fear can paralyze you to inaction if you let it."
Of course, Sherrie is hard at work building on what she's accomplished.
"Presently I am taking Nick Usborne's How to Write Your Own Money-Making Websites program. When I am not pitching for more writing assignments and doing the work I already have, I am working on my first e-book. I am confident if I stay focused and tuned in to all that AWAI has to offer I will complete the book."
Sherrie says her husband's encouragement and support, and the resources from AWAI, were key in helping her kick off her writing business.
"I found the support I needed when stumbling across AWAI," says Sherrie.

"I immediately became a member. Finding a place with AWAI, my new family so-to-speak, I found the courage to press on. I read every single email that comes out. I honestly feel like Will Newman is my personal coach, along with Katie and Rebecca, as mentors who always give 110% all the time."
Katie and Rebecca are ready to offer you their support as well. It's all part of the Live Ultimate Accelerated Copywriting Companion Series – starting February 2nd. It's not too late to get on board. They'll walk you through each section of The Accelerated Program for Six-Figure Copywriting, helping you better understand the materials so you can hit the ground "working" as a copywriter.
All the details on how the Live Companion Series can help you learn copywriting five times faster can be found right here.

The Professional Writers' Alliance
At last, a professional organization that caters to the needs of direct-response industry writers. Find out how membership can change the course of your career. Learn More »

Published: January 20, 2017