How Great Copywriters Paint a Picture that Consumes the Prospect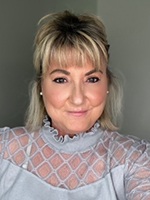 Hiranda and the toilet that automatically flushes
Do engineers think like copywriters?
Never try and sell your prospect
Paint a picture that consumes your prospect
A way to get immediate feedback on your writing
Ever used a public restroom and wondered who invented the mechanism that automatically flushes the toilet before you're even done?
Me neither … but one day, I met the man who actually designed the mechanism. Don't get me wrong. I don't have an obsession with toilets, nor did I set out to find this person. It all happened by chance.
You see, several years ago, while working as a publisher for the largest newsletter publisher, Agora, Inc., I was interviewing analysts to head up a new currency trading service.
One person I came across was a man named Hiranda. He was a retired engineer. He graduated from one of India's prestigious Institutes of Technology and worked for several big-name corporations here in the U.S. Let me tell you, he was smart … very smart.
By the time I met him, he'd made enough money from his past inventions that he used most of his free time trading currencies. In fact, it had become his hobby … one he was very passionate about.
I suppose once an engineer, always an engineer, because he used those skills to design a currency trading system that had an incredible accuracy rate.
Naturally, I was eager to learn more. I invited him to an in-person interview. It was then that he mentioned his role in helping to design and create the automatic toilet flushing system. He was a constant thinker. He showed me several other designs that were awaiting patent approval.
Now, you're probably wondering what flushing toilets has to do with copywriting?
Well, there are two reasons I'm sharing this story with you today. First, it seems there's something about the way engineers are taught to think that aligns well with copywriting. Take Bob Bly, as an example.
You probably know his name. Bob is a superb copywriter — one of the best — and well-known in our industry. He probably has hundreds of control sales letters to his name. But what you might not know is that he has a B.S. in Chemical Engineering from the University of Rochester.
I was so intrigued by this notion of engineers and copywriting, I did some more research and stumbled across a little publication titled, "From Universal Engineer, Official Publication of the Universal Craftsmen Council of Engineers of the World," Volume 32, May 1921.
The line in the publication that caught my attention is this: "Salesmanship is the ability to change people's minds. It is the ability to get them to see as you see … to think as you think … and do, as you want them to do."
So this little book not only talks about all things related to engineering but also about salesmanship … which brings me to my second point. If you want your prospect to say yes, don't make the mistake of trying to SELL them on the product or service.
Great copywriters don't try to SELL you; instead, they describe a picture of a better world … or way of doing things … or thinking that is so compelling, it draws you in. If they are really good, the prospect is more than sold; they're in … all the way in.
So how do you unleash the power of painting a picture in your copy? You use concrete, specific details, and relevant information. Without this, readers struggle to picture what you are talking about, and will often give up, which means deleting your email or throwing your sales letter in the trash.
Your job, Dear Copywriter, is to provide a sufficient amount of relevant details. Or put another way, you have to select details that support your Big Idea and ignore ones that don't.
Knowing the difference comes with experience. But you can give yourself a little help by asking and answering these five questions:
Do you have specific information (facts, statistics, etc.) that is related to the Big Idea?
Do the details move the story (and reader) along?
Does your copy have enough examples so the prospect can see or feel what is happening?
Does your copy have enough information to fulfill your reader's needs?
Does your copy have enough supporting evidence to persuade your reader?
Your takeaway from this article: As you sit down to write your copy, have these five questions handy and use them as a checklist to ensure you are painting a compelling picture for your prospect.

AWAI's Advanced Training
The Most Comprehensive Collaborative Learning Experience for Aspiring Copywriters. Learn More »

Published: January 9, 2017